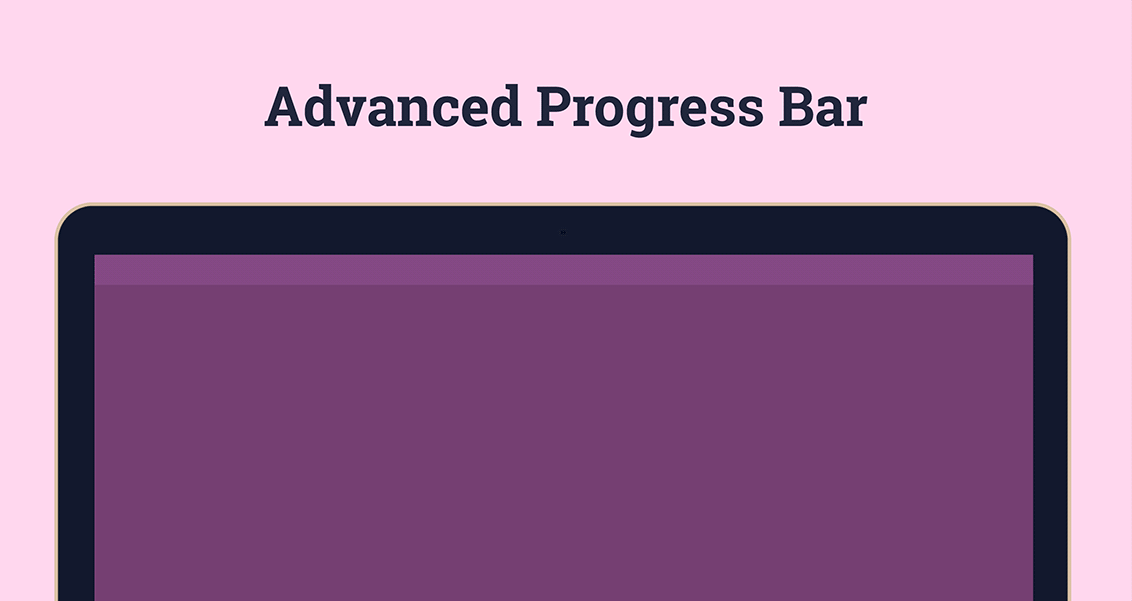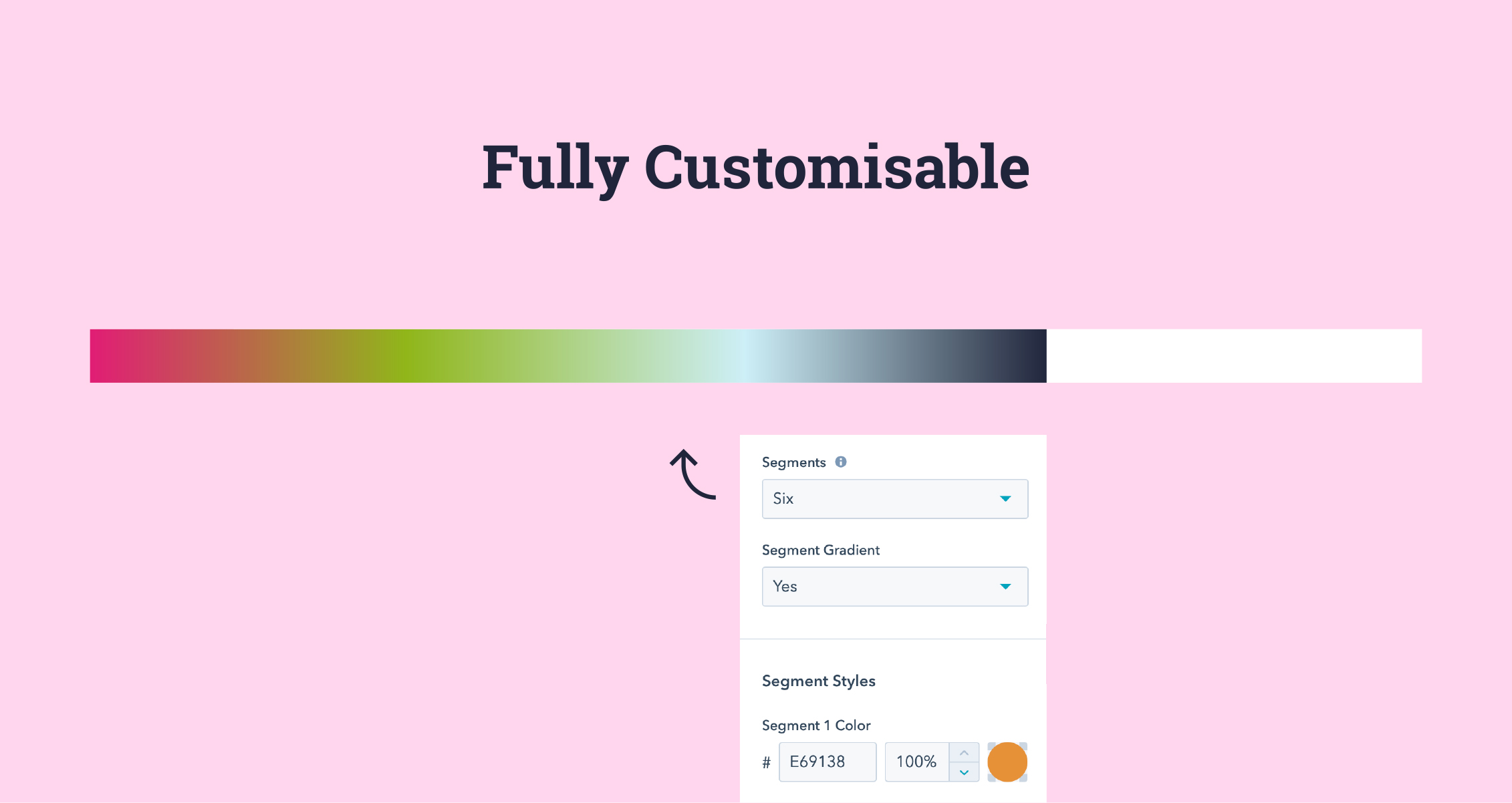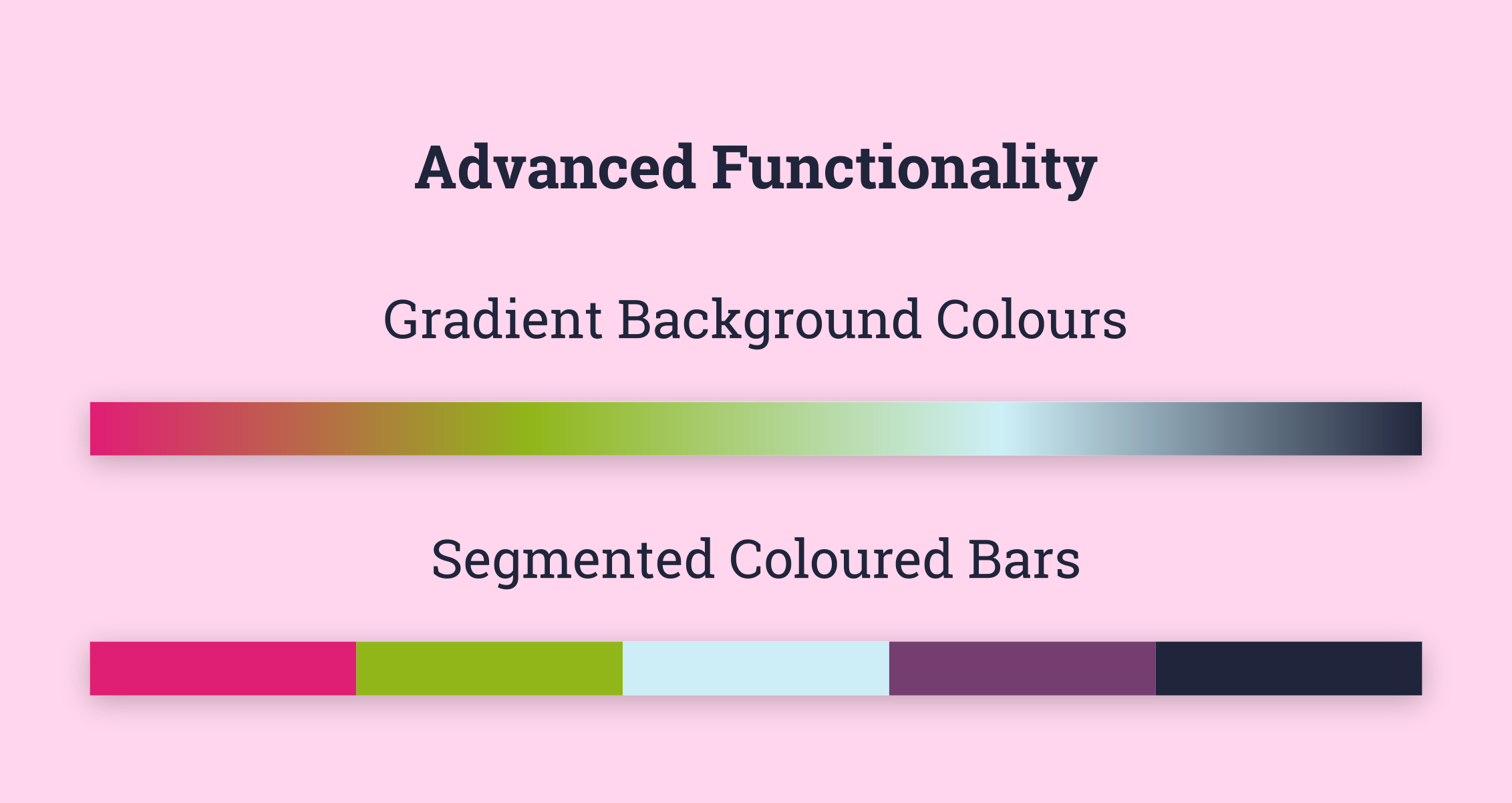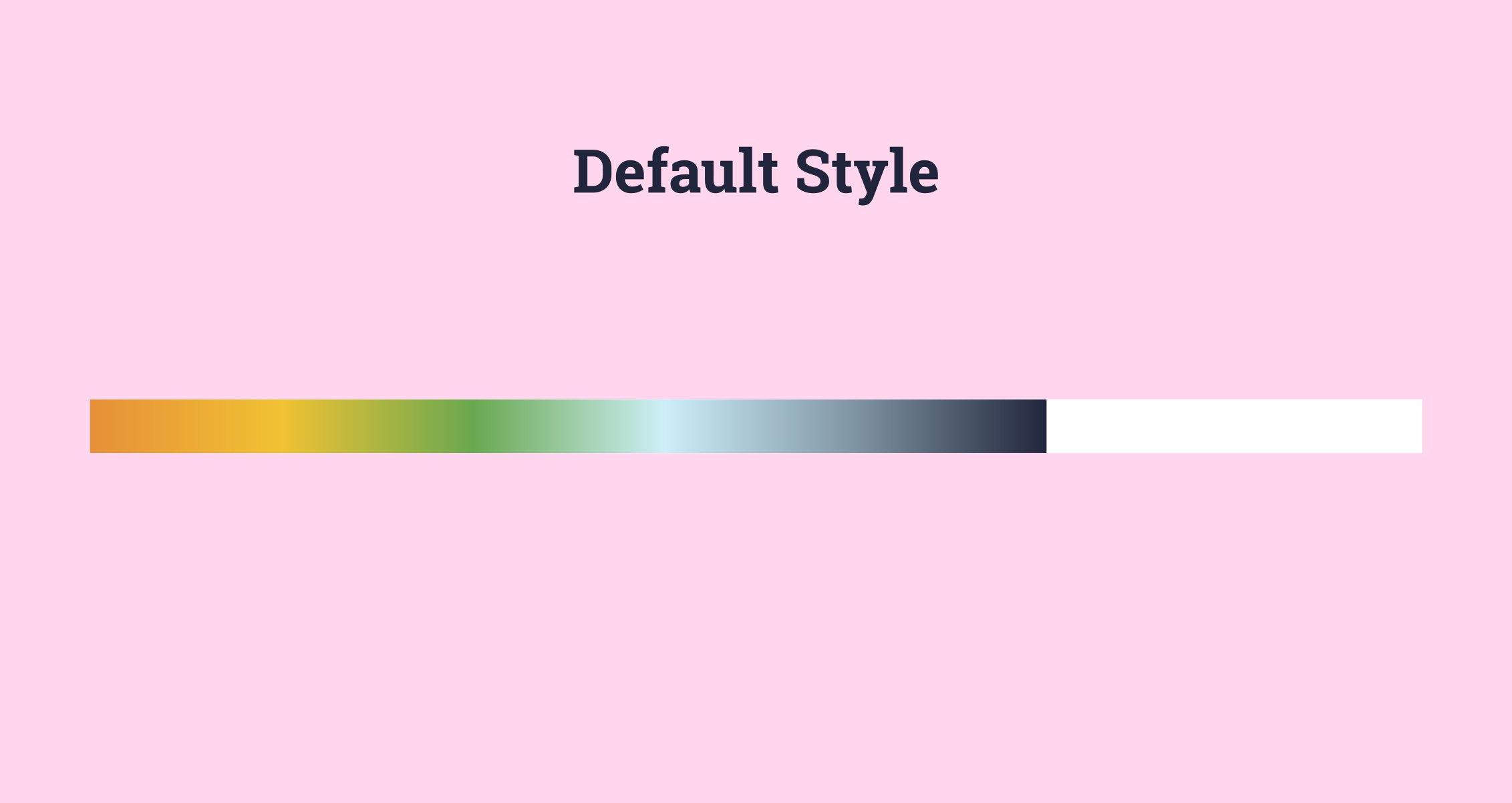 What It Does
Use the Advanced Progress Bar to increase User Experience by adding a multi-coloured progress bar to your website or blog post.
Description
The Advanced Progress Bar can be used to add a multi-coloured (segments or gradients) Progress Bar to your website or blog post. It is used to provide a better experience for website visitors so they are aware of how much of a web page or blog post is left to read. It can be easily customised to match your websites style.
Options Include
Customisable Colours including segmented style or gradient fills.
The height of the bar can be customised to be shorter or taller.
Can be offset to account for other fixed elements such as menu bars.


Key Features
Can be docked to the top or bottom of the window.
Can be customised to match your brand style.
No Coding Required!
Please see Product Documentation for further details on how to get the most out of this module.