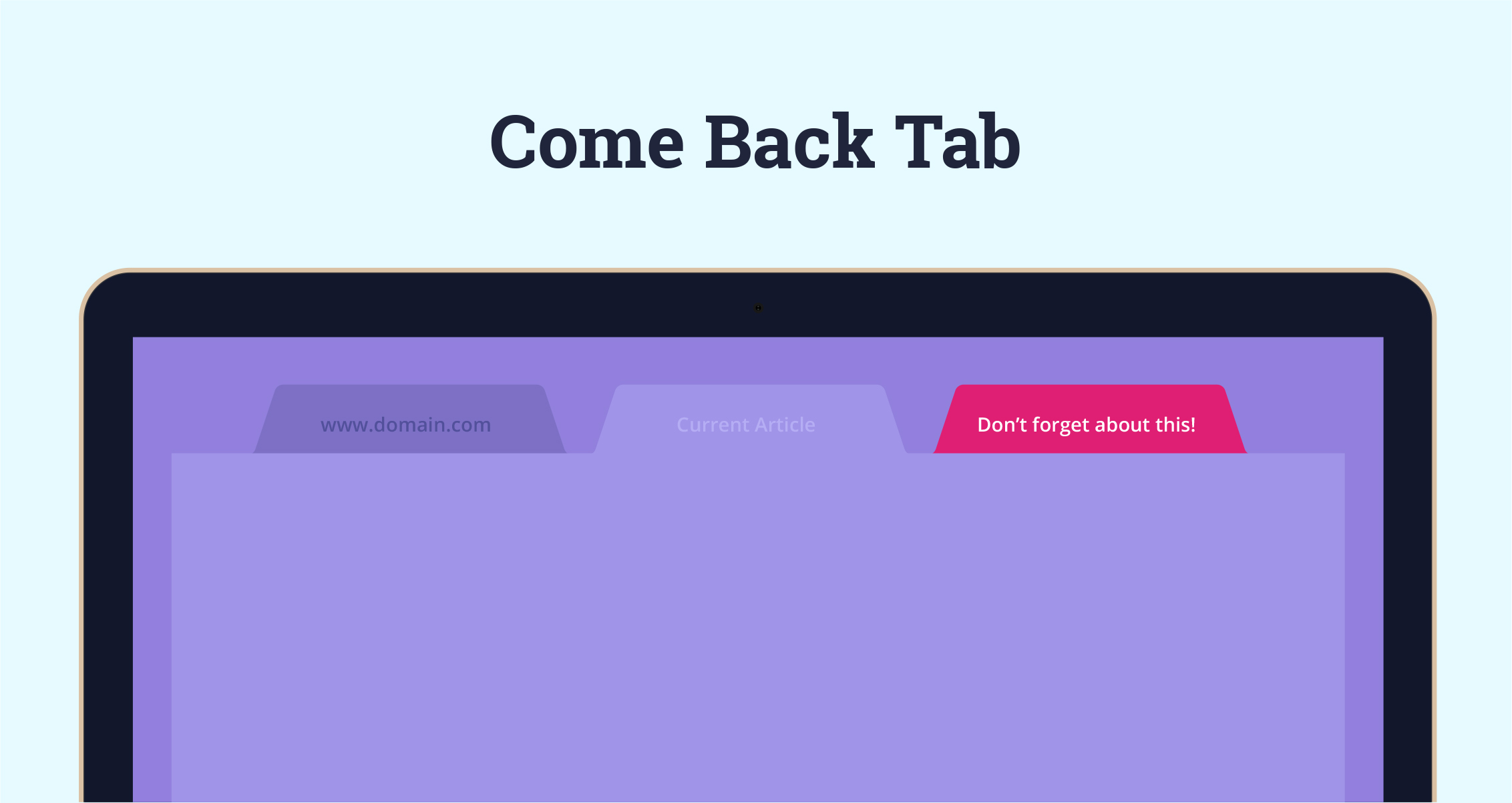 Come Back Tab
This module allows you to add a Come Back Tab to any of your website pages. The documentation will walk you through how to set up and install the Come Back Tab. Should you have any questions, please click on the support link to get in touch.
Setting Up The Come Back Tab
Navigate to Marketing > Files and Templates > Design Tools and select the page template you wish to add the module to.

If you are using HubSpot's drag and drop editor then on your page template select Add+, choose Come Back Tab and drag it into the Header section of your page template.

If you are using HubSpot's HTML editor to build your templates you will have to copy the module's snippet and paste it at the top of your HTML document, just inside the <body> element.





Publish your template and then navigate to Marketing > Website > Website Pages

Customise The Message That Displays In Your Come Back Tab
To customise the message that displays in the tab when a visitor navigates away from your website follow the process below:
Select one of your website pages which uses the template you just edited and click Edit



From the left side panel, under the Contents tab select the Come Back Tab module

The following options will appear within the panel:



Enable Come Back Tab - This option allows you to turn the Come Back Tab on or off. This is useful if your template is used across multiple pages but you don't want to use the button on a specific page. By default this option is set to no to allow you to install the module without it appearing before you make edits to it.

Come Back Text - This option allows you to edit the text which appears when a visitor navigates away from the tab.

Welcome Back Text - This option allows you to edit the text which appears which a visitor navigates back to the tab containing your web page.

When you have finished making edits click Publish to make your Come Back Tab live on your website.

Final Thoughts
We have tried to build as much functionality into this module as possible without making it too complicated. If, however, you have specific requirements for your business, please get in touch and we will see if this module can be customised further to meet your needs or if a bespoke module would be more appropriate.