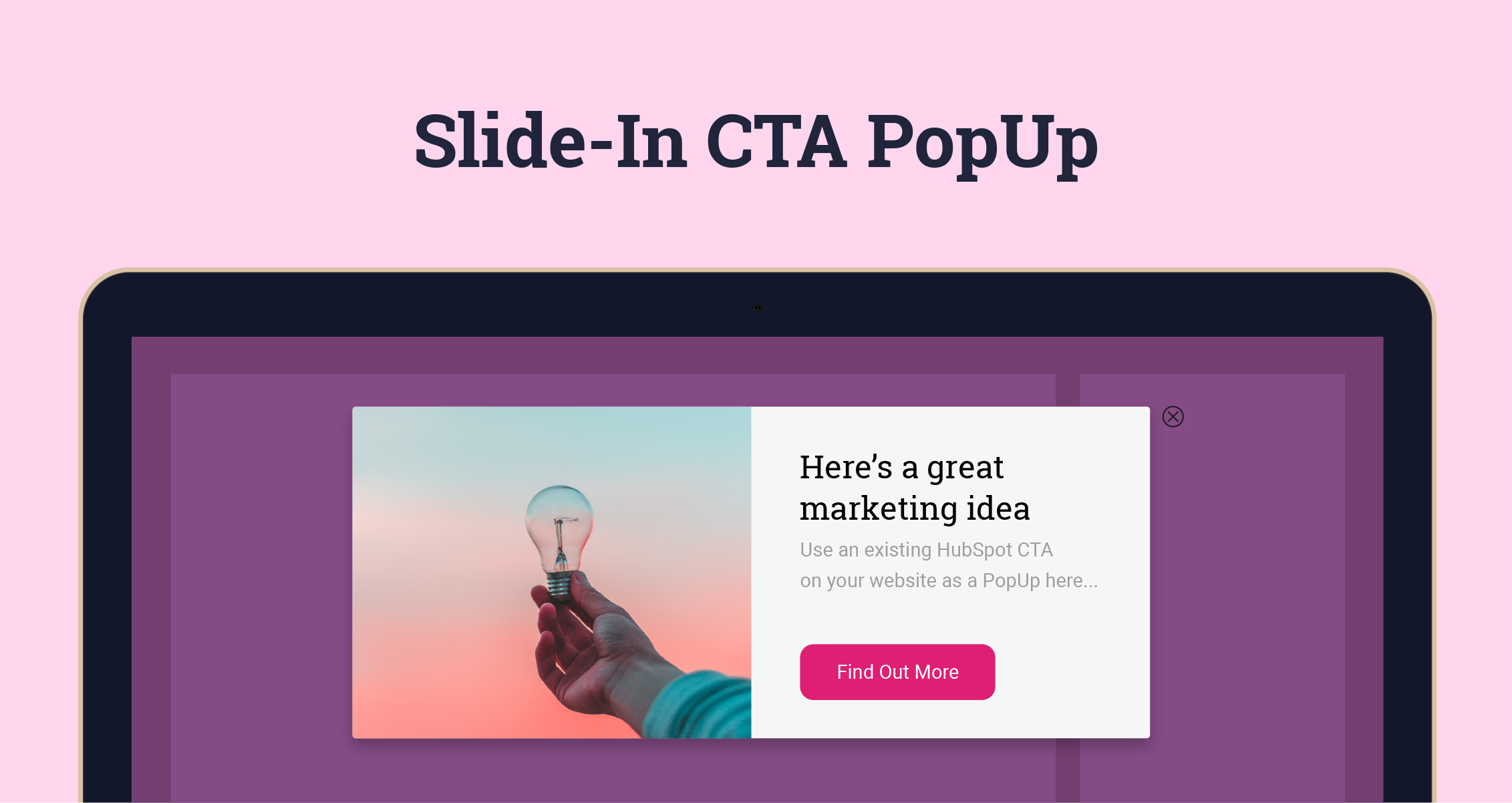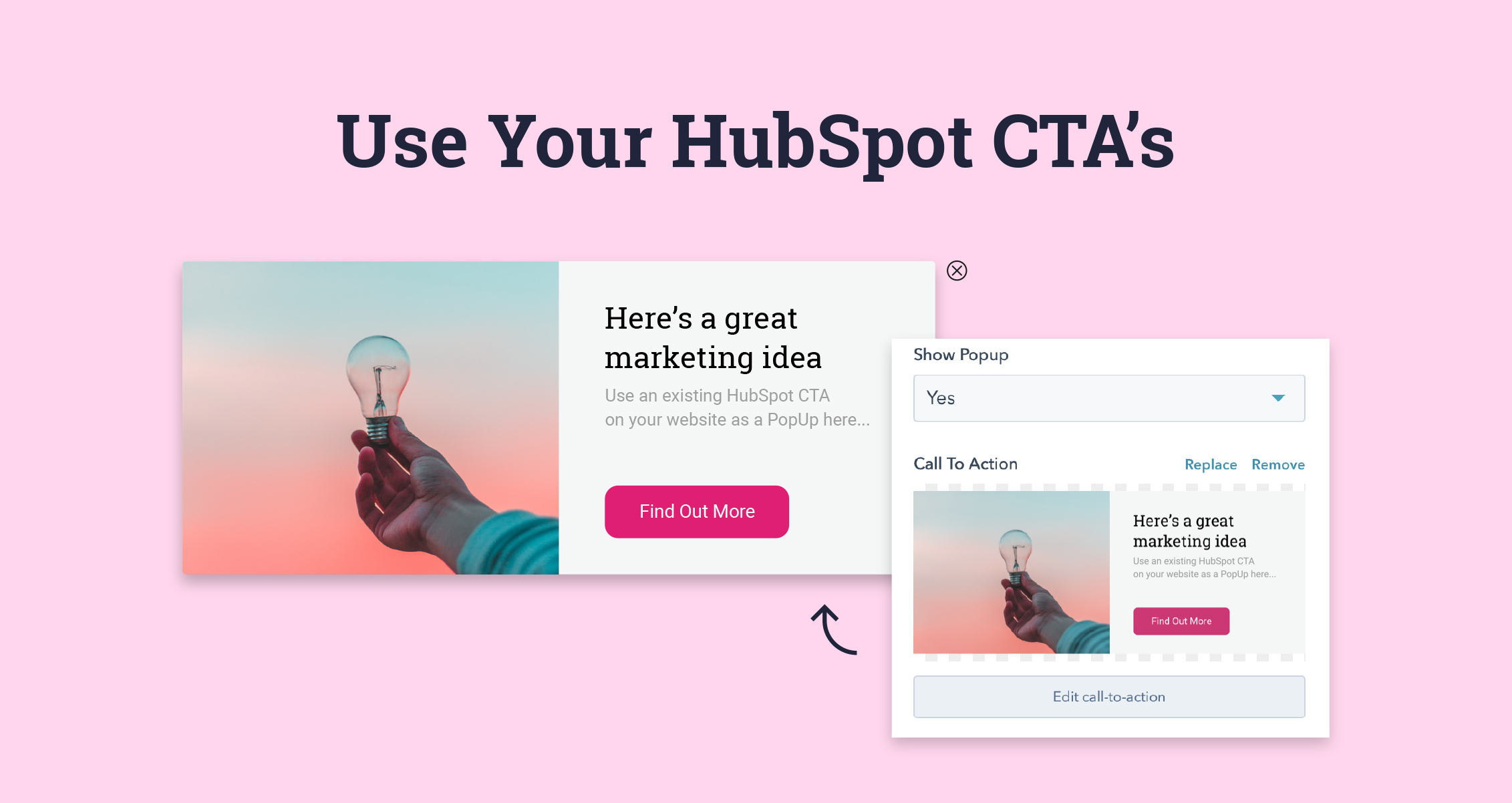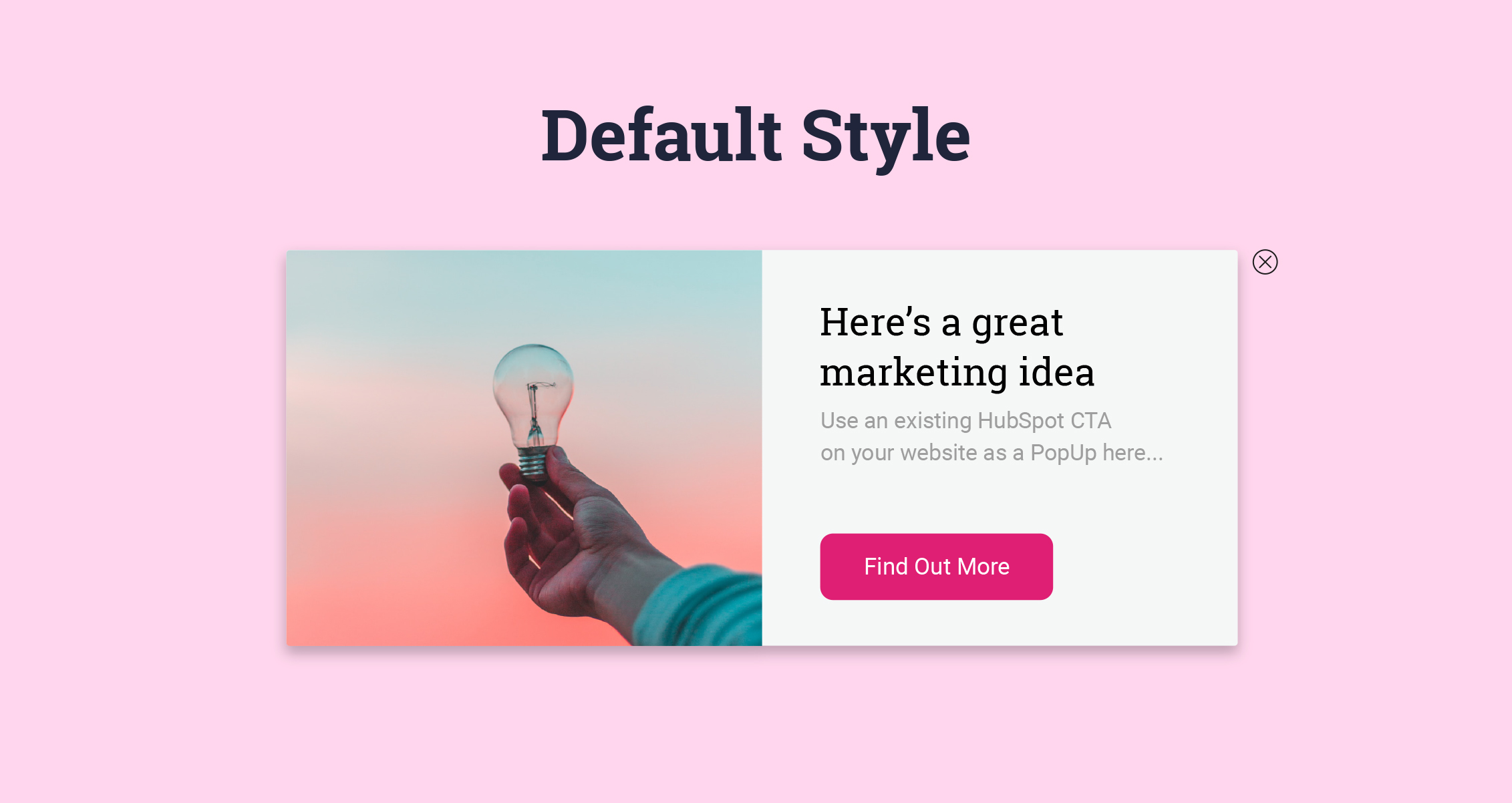 What It Does
Use this Slide-In CTA PopUp to take an existing HubSpot CTA and use it on a PopUp on your website.
Description
The Slide-In CTA module is a global module that can be installed on multiple pages of your website and used to increase engagement with HubSpot CTAs on your website.
Options Include
Customise which HubSpot CTA is used in the module
Customise which point of the visitors screen the module docks to. The options are: top left, middle left, bottom left, top right, middle right, bottom right and centre.
Customise the trigger controls, the module can be triggered to appear after an elapsed period of time or when a scroll position is reached.
Customise how long the module takes to reappear after a visitor closes it.


Key Features
Global module - edit options once and they will apply globally across your site.
Use a blacklist / whitelist to control where the module appears on your website.
No Coding Required!
Please see Product Documentation for further details on how to get the most out of this module.