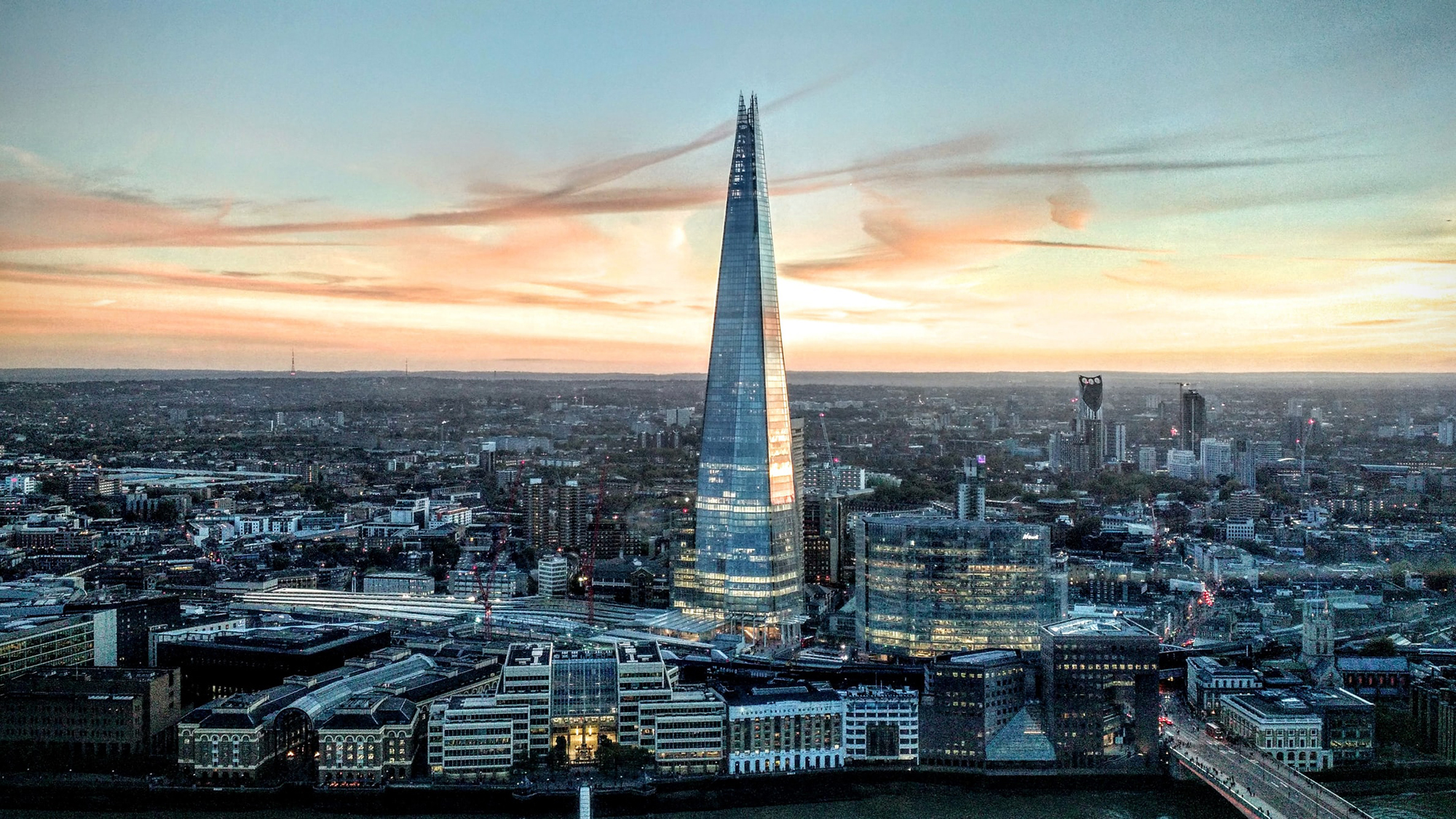 Guide To Writing A Strategic Marketing Plan For Growth
Let's be honest, in most firms (never mind a law firm) planning isn't at the top of the to-do list. The lawyers we know tell us that planning tends to fit into one of four boxes:
We don't do it;
We'd love to (but don't really know how to);
We do it (but just stick down any old thing in order to tick the box); or
We completely over-engineer it and spend months crafting a beautiful document just to please senior management.
No matter which box you feel your firm falls into, we hope this "Guide To Writing A Strategic Marketing Plan For Growth" is for you.
Our approach to planning is that no matter your feelings on the subject:
It needs to be done;
It must follow a rigorous process; and
It also needs to be practical.
As much as we believe in making the effort to write a plan, there is no point doing it if you can't or won't use it.
Your law firm growth strategy should be at the heart of everything you do at your firm to help grow your practice, so you need to make sure it is as useable and accessible as possible.
Forget the fancy words, you need a real, living, breathing plan which follows a structured approach to marketing & business development planning. You may well have heard of some of the concepts, such as PESTLE, SWOT and the 4Ps, and you might groan and roll your eyes, however, just because something is well used doesn't mean we should discount it. On the other hand some concepts might be new to you but don't shy away from them.
Let's jump in and embrace the process!
This could be just the start your firm needs to start growing and realise its full potential!
We have written this planning document based on our own experiences and it follows the exact processes we use for our own firm.
We like to follow the six step model outlined below:
Where Is Your Law Firm Now?
What Do You Want To Achieve?
How Are You Going to Achieve It?
What Will You Actually Do?
What Needs To Happen (By Whom & By When)?
How Will You Know?
Planning isn't rocket science at the end of the day, so let's not make it difficult and let's just get started...
Your Approach To Planning
How To Use This Guide
We would recommend you read this Guide from cover to cover the first time, making notes along the way on who might be the best person to help with each area. Rather than take everything on yourself, set up a working group and ask different people with different strengths to work on each section (and to agreed timelines).
Whether this is a group of forward-looking partners or staff in your marketing team, find the way that works best for your firm!
NB If you don't have the time to read this document now you can also download it as a PDF to read later at your own convenience. Just click the image below...
We would also recommend splitting the planning process up into two or three phases. First you need to work out where you are and where it is your firm is heading. This is your initial "Thinking" phase and may involve working groups with several people but whatever you do, you need to get high-level buy-in on where you think the firm is heading before you move forward.
Having completed the Thinking phase you now need to look at the "Doing" phase and think about what needs to be done in order to achieve the goals you have identified.
You will also need to think about who will be doing what in order to achieve whatever it is you want to achieve (within the specified timeframe and with budget allocated).
Lastly, you have the "Measuring" phase. This may be drafted at the same time as the Thinking phase, although it is important to split it out and let people realise the importance of measuring whatever it is you are going to do.
If you are at splitting tasks up across your team, call everyone together at the beginning and explain the need for commitment and buy-in to the process. Explain that if they need help or get hit with a large client matter, they need to shout and not let their part grid to a halt without anyone knowing. The process should also be collaborative with everyone willing to help someone else out if needs be.
Writing a plan doesn't mean you have to analyse your navel for months on end, however, what it does mean is that you give it your best shot and create something meaningful. Don't involve people who aren't committed. This matters!
Give your team a month or so to work through their various tasks although don't just leave it to chance. Check in with them during the month to make sure they aren't stuck (or perish the thought, they have forgotten about it!)
When you have all the component parts completed and you are happy with the standard of each, call your planning team together and have a final review of how everything fits together and ask for their opinion on how it could be improved further.
Once everything is finalised, you will obviously need to get sign off from your key Sponsors/ Executive Committee to ensure buy-in from the top, and once you do this you may also want to present the plan, or elements of it, to various sections of the firm (if not them all!).
Taking an open and collaborative approach to planning at your firm is very important as it will allow people to feel included. It should also mean they will be more likely to support the implementation of various initiatives within the plan.
As things progress and your plan becomes a living document, continually review if you are still on plan and if there are any developments which might require changing. Use your 'measuring' actions to record where you are against plan and report this on a monthly basis.
Like any planning process it always looks worse from the outside, so stop deliberating and jump in - please persevere and keep going!
We do hope you enjoy this "Guide To Writing A Strategic Marketing Plan". We would love to hear your feedback so please feel free to get in touch and drop us a line.
TOP TIP!
Using the information gathered during this process as the basis of a monthly marketing and business development report and/ or meeting is another useful spin off from this process and will allow you to communicate with the firm on how your firm's growth strategy is performing - what is working well versus what isn't and needs further support.
Where Is Your Law Firm Now?
Before going anywhere it is always worthwhile spending some time working out where you are to begin with. In this regard we like to follow a pretty tried and tested formula that you will probably have come across before.
External Environment
What external factors are there in relation to your firm? Use the well known P.E.S.T.L.E (political, economic, social, technological, legal, environmental) model to list any external factors which you feel you need to be mindful of.
Internal Environment
What is the environment like at your firm? What does your firm actually stand for? Why do you exist? Why do you do what you do? By understanding questions such as these you will begin to establish your "reason for being".
Use this knowledge to draft your:
Mission Statement
Vision Statement
Values
Clients
Try to learn as much as you possibly can about your existing clients and try to understand what it is you are doing right in terms of winning their business and keeping them happy. You should also use this exercise to understand what isn't working so well.
How good are your internal processes?
Are they efficient / inefficient?
How is your client communication?
Do you stay in contact regularly or just to get a bill paid?
Perhaps this exercise will identify a few 'clients at risk'. If so, make sure you make an effort and find a way to try and re-build the relationship and re-establish a rapport with them.
A few questions to get you started:
Name and key contacts within the client company?
What business sector are they in/ what do they do?
What do you do for them?
How much revenue do you earn from them?
Who are your Top 10/ Top 100 clients?
Has a Client Service Partner been assigned to your top clients?
You should also think about having a Client Service Plan for as many of your top clients as possible. Some clients (depending on their size and/or strategic importance), may even benefit from having a Client Service Team to meet on a regular basis to review how things are and where things may need to be improved.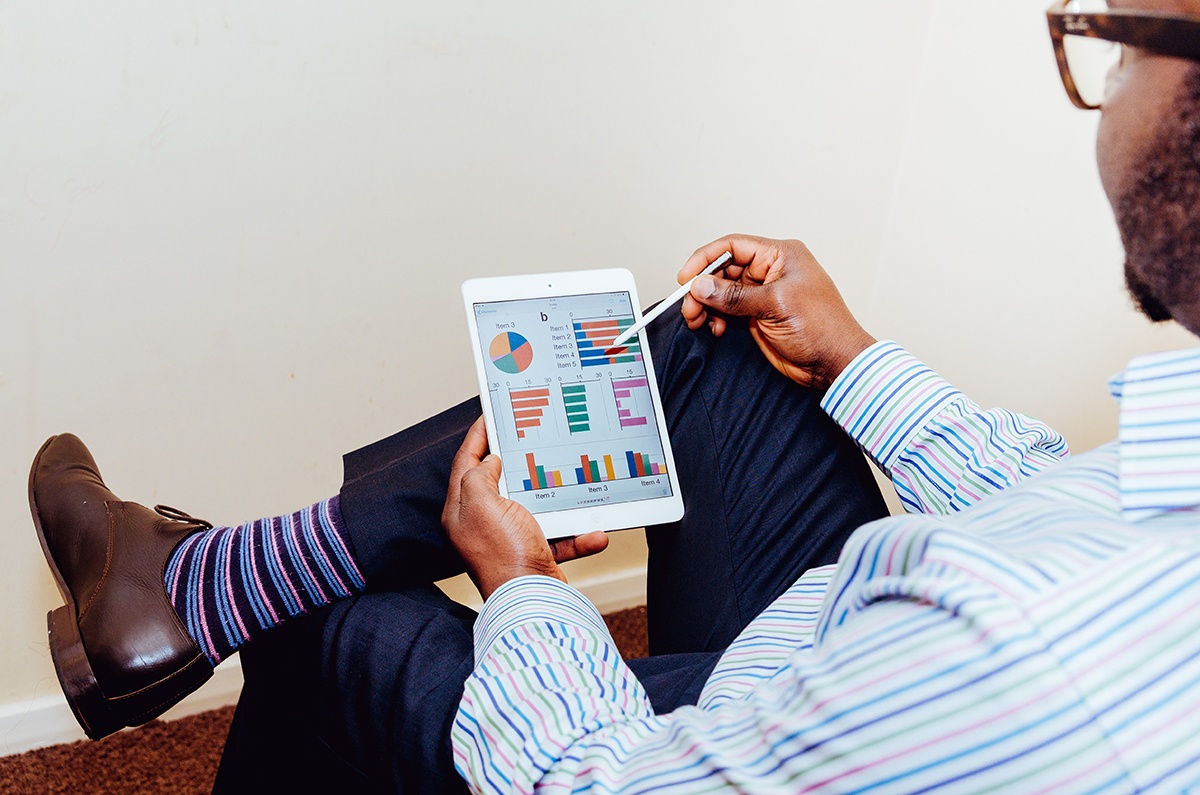 Competitors
As well as understanding your main clients it is just as important to understand your competition. A few questions you may want to consider include the following:
Who are your Top 5 competitors?
What are their strengths and weaknesses?
Do they have any competitive advantages?
What are they best known for?
How are they positioned in the market?
Which areas of the market do they target?
What marketing strategies do they tend to employ?
Are they regularly in the press and if so, what for?
How do they price their services (are they expensive/ do they discount)?
Have they any noteworthy staff?
Have they any noteworthy policies?
Build a picture of your competitors but don't be complacent and simply pigeon-hole them in a box based on hear-say. Keep your eyes and ears open to make sure you are up to speed on any recent developments or where they may be looking for new business.
Costs
Costs relate to anything financial at your firm that can be influenced by your marketing and business development activities. Understanding how marketing impacts on the financial performance of your firm will allow you to understand the return on investment of your marketing activities much more.
Where do your fees come from?
Which clients bring in the most fees?
How much is allocated to marketing?
How is your marketing expenditure broken down?
What marketing is working / what isn't?
Is there a budget available for special projects?
Do fee earners have time allocated for marketing/ business development as well as fee earning?
Are fee earners incentivised for their marketing activities or for winning new clients?
You may find excerises such as these tedious, however it is very important that you commit as much as possible to paper. Too much importance is paid to anecdotal evidence in law firms, so stop and take some time to build an accurate picture of where your firm is today so that you can plan for the future with confidence.
What Do You Want To Achieve?
It goes without saying that to go anywhere you need to know where it is you want to go.
The same can therefore be said for your marketing and business development — you need to establish strong goals and objectives for your firm to have any chance of achieving them. How else will you develop a law firm growth strategy if you haven't locked down what this means and what it is you want to achieve?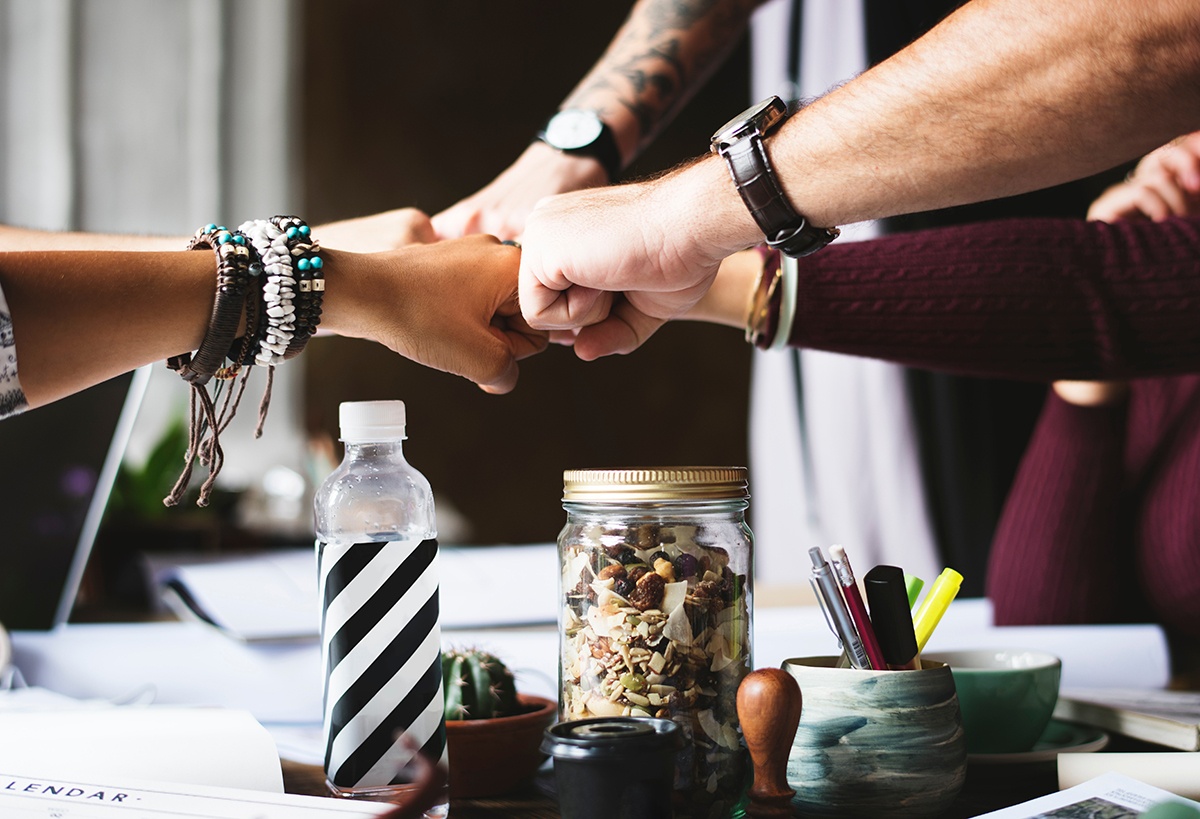 Ask yourself:
Where do you want your firm to be positioned in the market? Are you aiming for number one; are you specialising in one or two niches; or do you want to be the main player in a specific geographic region or town?
What are your marketing goals? Are there new practice areas you want to launch? Do you want to build a particular practice by winning enough work to pay for 'x' more lawyers? Do you want to improve your standing in key legal directories? Do you want to employ online marketing to generate more leads?
What about business development goals?Do you have an idea of the number of new clients/ new assignments you need to win over the next week/ month/ quarter or year in order to hit your financial targets?
Goals work best when you have both high-level goals and low-level goals, with the lower level goals building up to achieve the higher level ones.
Goals also need to be SMART:
Specific
Measurable
Achievable
Realistic
Timely
It is quite easy to sit down and write a vague plan about what it is you are going to do. Instead try to make it as detailed as possible rather than a simple "wish list" for your firm.
Please resist the temptation to write down throw away lines such as you want to be number one or you don't care about being number one, you just want to be the best.
Whatever you do, you need to quantify it and write down what success will look like at your firm.
If you just rhyme off that you want to be number one and just leave it at that it will be quite difficult to achieve this purely by chance.
How Are You Going To Achieve It?
Now you have objectives set on what you want to achieve, what are you actually going to do to achieve them?
If you don't specify what it is you are going to do you are simply paying lip service to the planning process and it is unlikely it will ever happen.
For this section of the plan you will need to step back and determine exactly where you are in the market and who it is you are actually targeting to win new business.
To get your strategy right you need to do three things:
Positioning: How do you want to be positioned in the market?
Client Personas: Who are your target audience?
Statement Of Intent: Can you sum up (succinctly) what your strategy is?
1. Positioning
To say you are marketing to everyone is the road to failure, yet
a lot of people say it and many more try to achieve it. On the other hand, the road to success is to look at your market and decide on the specific market segments you are going to focus on. A focused approach to marketing growth (in fact a focused approach to anything) has a much higher chance of success than simply sticking a finger in the air. Yes, there may be full-service firms who work for large swathes of the market, however, when you break it down, their individual services will still be focused on particular areas and their marketing & business development (if they do it well) will be focused on these specific segments of the market.
All you need to do is answer these four questions honestly:
What does your firm do?
Who do you do it for?
Why do you do it?
How do you do it?
Once you do this, collate your answers to compile aPositioning Statementfor your firm.
Follow this simple formula: We do A for B by C because D.
A — the WHAT (our core competencies)
B — the WHO (target client segments)
C — the HOW (our culture)
D — the WHY (our particular reason for being)
2. Client Personas
As we have mentioned before, marketing to the whole wide world is a very difficult task and you should invest your marketing budget on being specific instead. To help you in this regard you need to develop a semi-fictitious representation of who your ideal clients are.
We call these Client Personas and they will provide you with an understanding of who it is you are actually trying to sell to and will help to guide all of your future marketing & business development activities.
A good tip is not to try and develop 15 different personas at the beginning as three or four is all you need to get started and get a handle on the types of people you are targeting.
To help you develop Client Personas for your firm we have included a Checklist below to help guide you.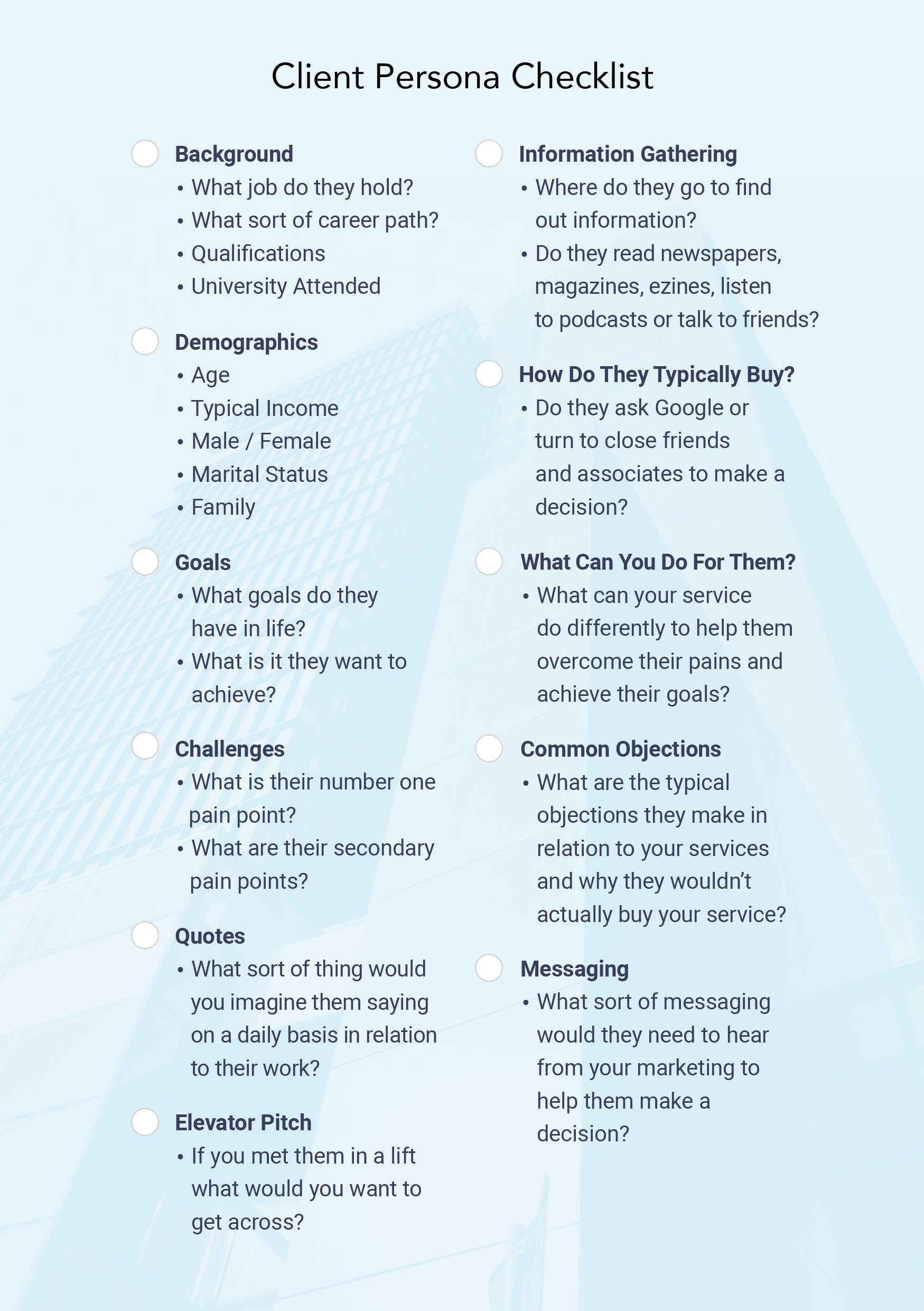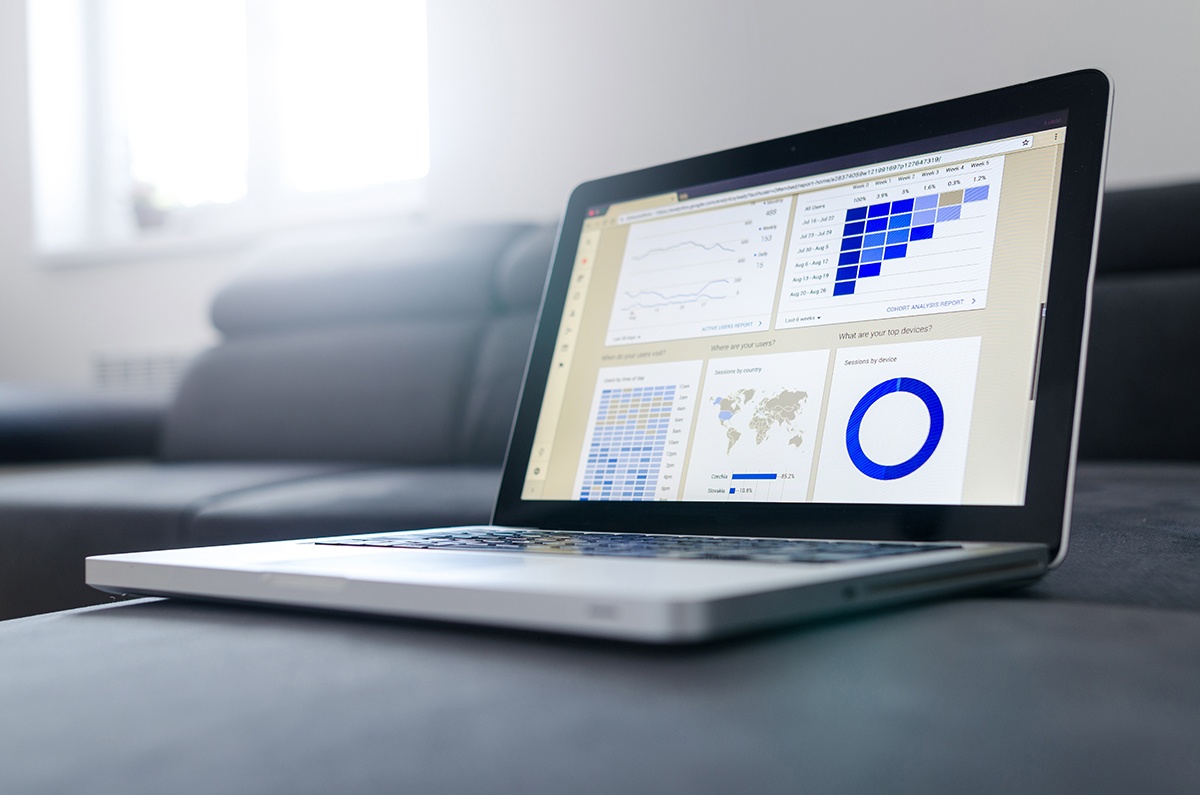 3. Statement of Intent
Now that you know what you want to achieve; how you will align yourself with the market; and who your target clients are; you need to pull this all together into a growth strategy for your law firm.
Before jumping in and listing all the particular activities you are going to pursue, you should develop a Statement of Intent for each of your key objectives.
A Statement of Intent is simply a high-level paragraph (or at most, half a page) articulating what you are going to do to achieve the objective.
Take each objective, your market positioning and each persona, and craft a statement to outline what it is you are going to do to achieve your objectives.
This may seem a bit odd, as you will want to run straight into your action plans, however by doing this you will be able to articulate the five or six BIG marketing & business development strategies for your law firm which can then be developed out into further detail in the next section.
What Will You Actually Do?
This is where the rubber hits the road for your law firm growth strategy, as this is the section where you need to consider all of the different activities you will focus on in order to deliver your strategy and achieve your objectives.
To be honest, we aren't big fans of the 4P's, 6Ps, 7P's or whatever people like to use these days to define marketing, however, used in the right way and in the right context we feel they still have a use.
Product
Pricing
Promotion
Place
People
Process
Products / Services
The first thing you need to do is list out all the various practice areas your firm offers, however, rather than simply leaving it there try to think about the needs and wants of your client personas. Can you group your services together into a broader proposition that will help them to achieve what it is they want/ need to achieve?
Rather than simply thinking about an individual practice area, if you try to develop Client Propositions in this way you will also help to increase your cross selling potential as you will now be focused on the needs of your clients, rather than simply offering a list of legal services.
When you have finalised your client proposition for each area you now need to dig a bit deeper and ask a few questions:
Who purchases your services?
What makes clients choose you?
What makes you stand out?
How can you differentiate your service from the rest?
These are just a few examples to get you started but take the time to try and align your offering with the needs of your clients. Once you have done this dig down and understand a bit more about why they purchase from you and not your competitors.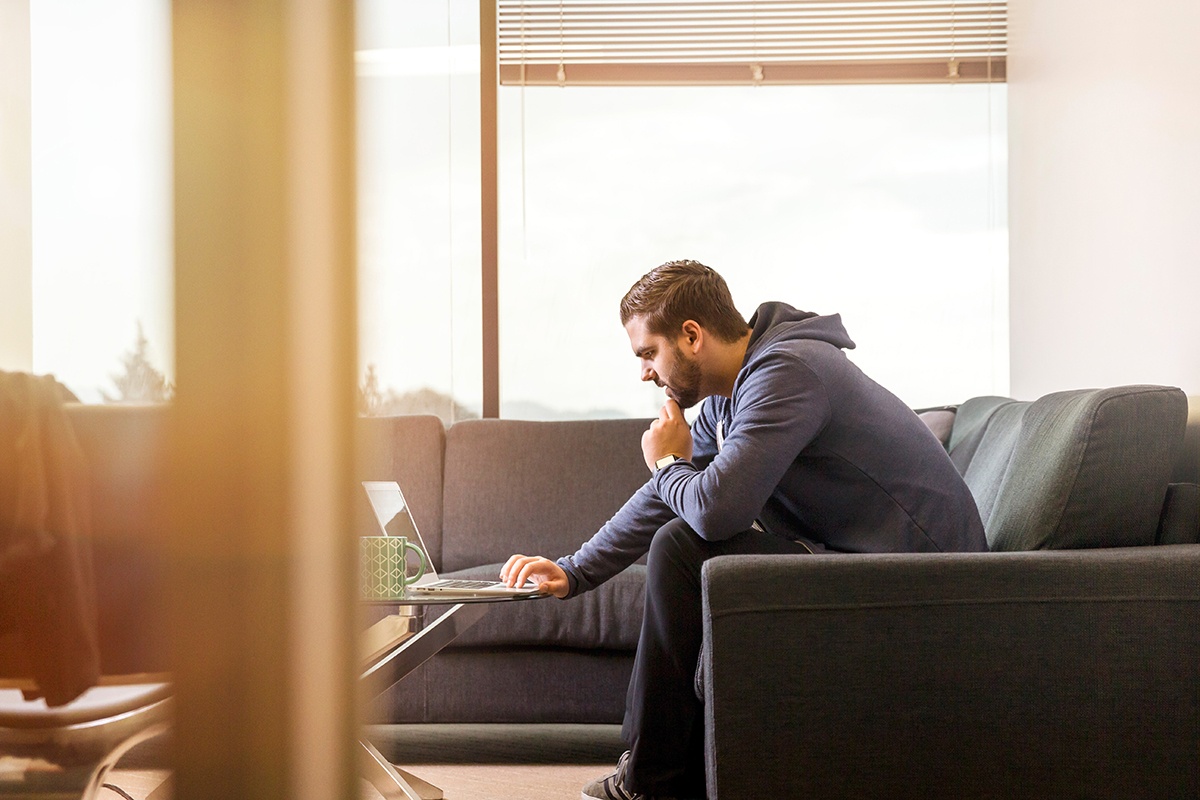 Pricing
The idea of a law firm marketing plan considering Pricing isn't very common. Pricing is seen very much as a finance department tool and is all about the fee you charge per hour multiplied by the number of hours your fee earners take to complete a task for your clients.
Whilst Pricing is a key aspect of a law firm's profitability and therefore very much a function of the finance team, this doesn't mean your law firm marketing plan should ignore it.
Let's consider some of the following:
Can we get market intel on other firm's rate cards?
What do competitors charge for their partners, associates, etc?
What is their approach to discounting fees?
Even with just this knowledge you can understand a lot about how you are positioned in the market, however, if you would like to take this concept a bit further when you are developing your plan you should think about developing a Pricing Policy for your law firm.
How will you price for particular assignments?
How will you allocate resources?
How much is partner time versus an associate?
Another area where your law firm growth strategy could help is by developing a consistent firm wide approach to discounting. Perhaps this is something you would never do, whereas in reality there may be times when you are submitting a tender or proposal and you have submitted a blended rate. Do you / or will you have a firm wide approach to this sort of activity?
Promotion
In law firms, and indeed most professional services firms, the bulk of the marketing plan (if not all of it) will be concerned with Promotion (or Marcoms as it is often referred to). We could write a whole book on this topic, although as you will have seen our approach to planning is much broader.
Traditional
Advertising
Public Relations
Marketing Literature
Merchandise Materials
Events
Sponsorships
Direct Mail
Online
Website
SEO
PPC
Social Media
Content
eNewsletter
Marketing Automation/ CRM
Ideally your marketing activities, be they online or offline in nature, should be integrated meaning they should be considered together and not as independent activities. For the best possible chance of success they should be part of an overarching plan and designed to achieve a particular set of objectives.
When you are looking at Promotion make sure you consider how each of these activities could help to engage with each particular group of clients your campaign is targeting, not just a generic message to everyone.
Place
Where will you provide your service? Do you simply have one office, a network of offices or even international offices? How will your marketing address each of these locations?
When considering 'Place' it is also worthwhile looking at 'how' you deliver your service. Is it purely face to face or all by email? Do you have a client extranet? how often do you meet your clients?
People
People are a key element of a law firm growth strategy and therefore not the sole preserve of your HR department.
At the end of the day, law firms are in the business of selling people and the skills they possess. It is therefore imperative your plan considers the people aspect of your business.
Have you performed a GAP Analysis and identified any need for particular marketing, client relationship, selling or business development skills across each of your departments? As well as having the right level of legal skills, do your staff have the necessary client relationship skills as well?
Some of the key skills you may want to consider developing at your firm include:
Networking skills
Client relationship management skills
Closing the sale
Presentation skills
Tender writing skills
How to pitch an idea
Processes
One of the most important P's to consider is Process. Often overlooked in favour of some of the more glamorous activities such as Promotion, Process can be make or break in terms of both winning new clients and retaining existing ones.
How you 'do' business on a day-to-day basis is essential in terms of maintaining client relationships and their levels of satisfaction.
Take a few moments and think about:
How you win a new client?
How you onboard them?
How you respond to queries?
How you keep clients informed on progress during an engagement?
How you conduct independent partner reviews?
How you bill a client at the end of an assignment?
How your reception team welcome visitors?
How your telephone calls are transferred?
How long it takes your lawyers to respond to emails/ telephone calls?
There are many more questions you can ask to ensure your processes are slick and client friendly. Take the time and work out the top five you need to implement first to achieve the best possible return.
What Needs To Happen (By Whom and By When?)
You can plan away until your heart is content but at the end of the day you need to get out there and actually do something.
Whilst we are great advocates of a strategic approach to all things marketing and business development, you need to nail your plan down and then get out there and make it happen.
But how are you going to do this?
The best way to do this is to look at all your analyses and planning up to this point and the strategies you need to employ in order to achieve your objectives. Next, you need to think about the tactics needed to do this. Once you have worked this out, look at the next 12 months and begin the process of deciding when each particular item needs to happen (and how much it is going to cost).
Start with when the activity needs to be achieved and work backwards to identify when a particular project/ campaign needs to commence in order to hit this deadline. This approach will allow you to develop several campaigns and once the process is complete you will possess a campaign plan for the year ahead.
Business Development
It would be remiss if we didn't bring in the four main areas which we always turn to when we are trying to think of business development ideas for law firms. The problem with most marketing plans is that they leave these elements out and keep business development activities separate. In our view, if you want to develop a law firm growth strategy that succeeds, marketing and business development are so inextricably linked they must be brought together within one plan.
1. Existing Clients
What is it you are going to do to maintain relationships with existing clients and perhaps increase business with them through cross selling other services?
Who are your Top 100 clients (by revenue)?
What work have you done for them over the last 3 years?
Gap Analysis - are there any services you don't provide for them which would be a natural extension to what you do?
Who are the key contacts at the firm?
Who are your key contacts in the client firm?
Have you appointed a Client Relationship Partner to

proactively

manage these top clients?
Are there any developments at your firm which may affect these clients?
Do they have any external risk factors to their own survival?
How will you continue to nurture these clients and stay in touch? (e.g. eNewsletters, seminars, social events, hospitality, regular client meetings & reviews)
When and by whom?
2. New Clients
Where are you going to find new clients?
The key to winning new clients is back to understanding your positioning in the market and having a very clear view of the types of clients you want to work with. If you do this you will have a much better chance of success rather than simply leaving it to chance.
Offline
In the traditional marketing world you have a number of different options available, however, a few of the most successful areas to focus on are covered on our website in the blog, "Five Marketing Ideas For Your Law Firm That Actually Work". Building your profile and building your networks are two of the main areas covered in this blog but why not check it out to find out more?
Online
Taking an inbound approach to your marketing online can pay real dividends and help to maximise your law firm website as a real business development tool. The concept of Inbound Marketing is all about turning your marketing on its head and offering value in advance. Rather than trying to interrupt your target market with a marketing message, use some of your earlier work to define your positioning and client personas in order to develop content which matches the needs and desires of your prospective clients.
By doing this you will Attract prospects to your website and if interested they can be Converted into leads by downloading a piece of content (content offer). You can then nurture these clients through good quality content, email marketing and a defined sales process in order to Close them as a client. Last but not least, you will need to understand how you can nurture and Delight them in order to retain them as a client.
Done properly Inbound Marketing can introduce a whole new stream of leads and clients and really help your law firm to grow.
3. Referral Clients
A good source of work for law firms is through referrals, however, when was the last time you sat down and established where your referrals are coming from and where your firm is referring its work to? The last thing you want to find out is that your firm receives the majority of its referrals from a particular source yet you refer your business to someone else - what would happen if they found out they were referring all their work to you and you in turn were passing all your work to their competitor? As your firm grows you need to make sure you track referrals to ensure you don't inadvertently end up killing a lucrative source of revenue.
Keep a track of your referrals and make sure you develop relationships with your prime sources of referral. If 25% of your referrals come from one particular source yet you suddenly realise you haven't spoken to them in a year this is something you need to remedy!
Once you know where your good sources of work are coming from you can start to treat them much like you would an existing client - by nurturing them.
Seminars, eNewsletters, events, hospitality and meetings are all very useful ways to do this but sometimes a simple catch up over coffee and a thank you is all it takes!
4. New Practice Areas
If you are taking the time to develop a growth strategy for your law firm, you should also be committed to looking for new revenue streams.
Obviously, the introduction of a new practice area to your firm is a major decision and one which shouldn't be taken lightly. A few questions for consideration include:
Is there a market for it?
How will you resource it - new staff or existing?
How long will it take before it begins to generatenew clients and revenue?
Is it a complementary service to an existing service or is it completely new?
It is often said that it can take ten years for a new practice area to be truly established. Whether or not this is the case, it does at least indicate that a new service offering isn't a spur of the moment decision. You need to think clearly and develop a specific business plan to weigh up the pros and cons.
No matter what you do, if you introduce a new practice area you need to be committed to it for as many months or years it will take to get it up and running. There would be nothing worse than telling everyone about your shiny new service for it to be dropped only six months later.
Process
An important footnote in this section of your law firm growth strategy is to make sure there are robust processes in place to make it all work. We have covered Process earlier in this plan, however, it is vital we note it again at this point — how are you going to manage the four steps above on a regular basis?
Can you establish a weekly or even a monthly meeting for all relevant parties to meet up and review their business development activities? This meeting will be a great opportunity to share information across your firm. It will also help to increase your cross sales potential as people will be working together for the greater good of the firm and may begin to spot opportunities with some of the clients/ potential clients being discussed at the meeting.
Develop a report to track activity in each area:
Proposals submitted/ won/ lost
Tenders submitted/ won/ lost
New clients to the firm
New work from existing clients
Referrals in
Referrals out
Lost clients
If you can track this information and meet up to review it on a regular basis your business development activity will take a great leap forward. The problem with this approach, however, is the ability of fee earners to actually get the information to you on a timely basis. One cunning, yet very successful, way to remedy this is to make a ruling that only information submitted through this business development process will be used to calculate whether or not a fee earner has hit their targets. This will certainly help to focus minds!
Using the business development report for performance management in this way will help to bring a focus to activities and will also make it quite easy when it comes to appraisal time to determine how active a particular fee earner has been in terms of their business development activities.
How Will You Know It's Working?
Often tacked on at the end of a plan as a bit of a 'have to have' is the idea of control. How are you going to make sure you achieve what you said you are going to achieve?
We aren't advocates of planning for the sake of planning or your 'beautiful' plan ending up in a drawer somewhere - we would therefore strongly advise that you introduce some form of control mechanism.
Your plan should have very clear and specific objectives with each objective given a particular timeframe. Take each one and list all the different activities to be completed by each individual person. These actions shouldn't be news to anyone as they should ideally have been involved in the planning process and at the very least will have been consulted regarding their own particular role. As each task will have a particular timeframe it will be relatively simple to track and manage what is actually happening. The same can be said for budgeting as you will be able to track expenditure against each type of activity.
You now have a methodology with which to track your performance in terms of what you said you were going to do.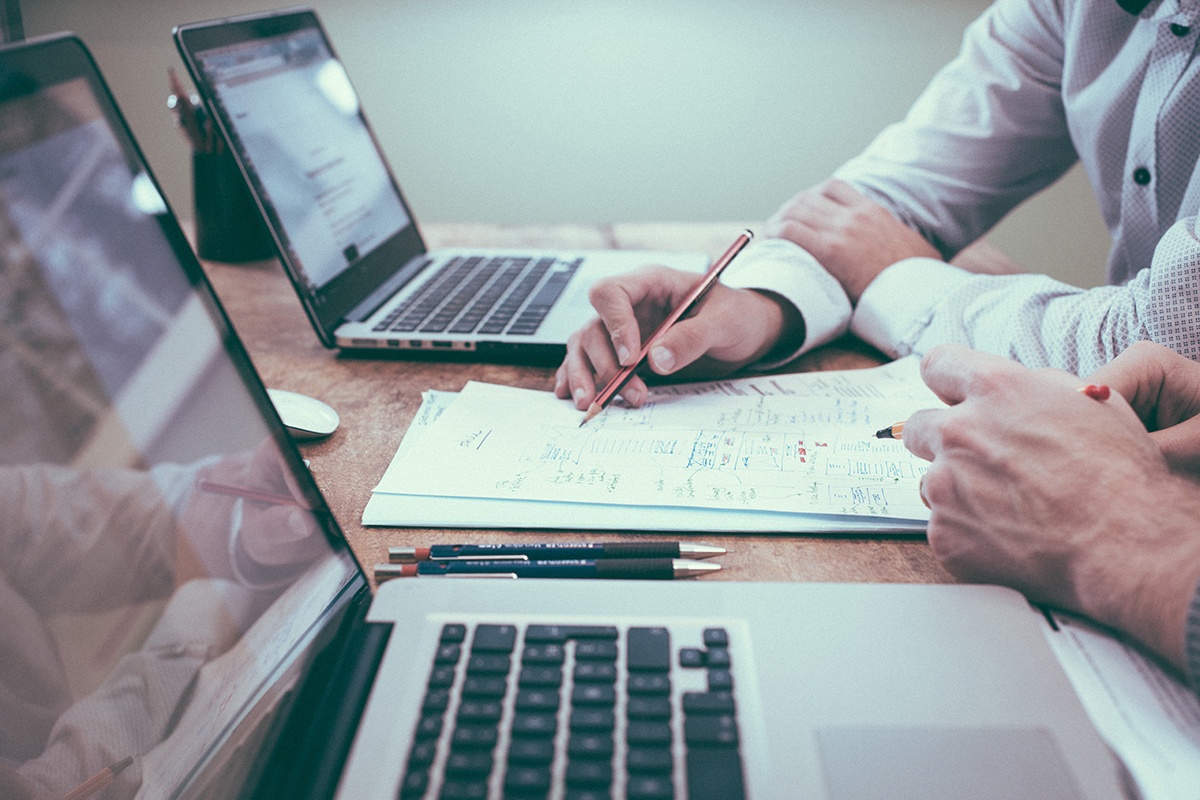 The trouble is, you also need to look at the results to see if you are achieving what you set out to achieve? By capturing and reporting on specific metrics you will be able to keep a handle on what it is you are achieving (or not). It would also be wise to meet regularly to review these metrics to see if any corrective actions need to be taken.
Meeting regularly to review performance also allows you to identify what is working versus what isn't.
It should be stressed to everyone involved, however, that this isn't a witch hunt to see who has missed a target as you want to try and create an environment whereby everyone is encouraged to find out if something is working/ not working and to question the reasons why. It could be that an individual needs training to address a skills shortage, although, it could also be a number of different factors such as market conditions, cost, a particular marketing campaign not resonating with your audience, along with a whole host of other factors. The main thing is, you won't know unless you actually record key metrics and actually meet regularly to review them.
The key to marketing and business development isn't that you always have to get it right. To be successful you need to make sure you use your planning process to allow more informed decisions to be made which can then be monitored to see what works versus what doesn't.
You can then refocus on the items which did work and move forward. Too many people focus on the negatives and personalise them in order to apportion blame. Try to see beyond this and realise that the sooner you find out about the failures, the sooner you can fix them and achieve your firm's true potential!
If you would like to download a copy of this document as a PDF for future reference, please click the image below...
Conclusion
While a Strategic Marketing Plan isn't always at the top of everyone's to-do list. There will always be something more interesting to be getting on with. In the same vein some people feel they've seen it all before and there's no need to waste any more time or money on it.
Nothing could be further from the truth. On one hand you need to work out what you're trying to achieve for your practice and then work out how to go about doing it, whereas on the other hand, law firms aren't noted for their universal support for all things marketing or business development related.
Your humble plan for law firm growth can therefore be used to not only steer your practice onto bigger and better things. It can also be used to garner support from some of those 'more set in their ways' people who need a bit more convincing.
Turn up with your plan signed off by the Executive Committee and you will be well on your way to gaining support, and (just as importantly), budget for your marketing and business development endeavours.
With this in mind it is now time to stop talking about what you're going to do with your plan and get on and do it. Your firm can only benefit from this more structured approach to marketing and business development. So why not give it a go and start thinking about the questions below to kick start you law firm growth strategy?
Where is your firm now?
What do you want your firm to achieve?
How are you going to get there?
What activities are you going to embark upon?
How and when will things happen?
How will you know if it is working?
To help with this process we have also developed a Workbook to accompany this guide. Whilst this document has gone into alot of detail explaining the What, Why and How for your Growth Marketing Plan, the Workbook is a quick aide-mémoire to keep you focused as you work through the planning process.
We hope you have found this guide to Writing Your Firm's Strategic Marketing Plan useful. If so, why not schedule a free, no obligation 30 minute call to discuss your firm's approach to Marketing and Business Development?
Good luck & Thanks for reading!