The New Year is a great time to clear the decks and to begin thinking about what it is you want to achieve. Whether you have drafted a number of New Year Resolutions for your personal life or you are writing a Marketing plan for your business, it is important to commit to some form of a plan in order to achieve anything worthwhile.

Content Marketing Still Works
When we speak to clients one thing that often comes up is their desire to write more on their blog and to create more content for their website in general. This is a great objective to focus on as Content Marketing is still a significant source of new business for most businesses. And if you don't believe us, check out this quote from HubSpot (the world's leading inbound marketing and sales platform with almost 70,000 customers in over 100 countries),
"It's no secret that traditional forms of marketing, which interrupt audience members, are less effective than they once were for reaching prospects and converting leads into customers. That's why content marketing has become a popular way for businesses to reach and engage their target audience."
Source
Your Plans vs The Real World
The problem, however, is that the real world often gets in the way and to paraphrase Robbie Burns, "The Best Laid Plans Of Mice And Men, Often Go Awry".
If we are honest with ourselves most people would admit that when faced with the choice of delivering a piece of work for a client or meeting up with a new prospect, this will always win out versus sitting down in a dark room and trying to craft a new and insightful blog for your website.
With decades of experience drafting content on behalf of professional services and tech clients, we are well used to creating new and innovative content. And it works. All we ask is that you take the time to read it and sign it off.

How We Create Content For Our Clients
Our modus operandi is to always create a Content Plan in the first instance which addresses the needs of your Buyer Personas. This plan will be focused on your key areas of interest and cover a specific period of time. Once agreed we can begin to research topics for the initial blogs and prepare a blog scope for your review. We strongly believe in agreeing in advance what a particular piece of content will focus on before committing to drafting something which might be at a complete tangent to what you think it should be focused on. In our experience this saves everyone a lot of time and ensures that our first draft is not far away from the final version.
Find out more about how we Create Content for our Clients here.
New Year Content Offer
Taking advantage of the New Year we are delighted to offer interested parties 12 blogs for the price of 10 if purchased during the month of January 2020. To find out more, please click the link below and we can set up a call and discuss your requirements in more detail.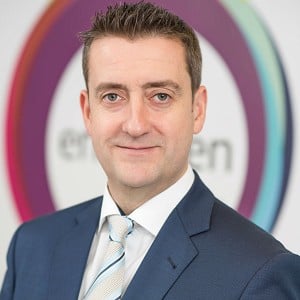 John Hogg
John is managing director of Enlighten IC and has been involved in legal marketing and technology marketing for over 25 years. He is passionate about how an inbound approach to marketing can help firms to drive leads and grow their business.
Get In Touch