Five Quick Tips To
Generate More Leads
From Your Legal Website Design
Designing a lawyer website is easy, however, getting your design right and generating more leads is a different matter altogether!
If you are currently in the process of redesigning your law firm website or just beginning to contemplate a change, we have outlined a very quick snapshot below of the five simple steps which we believe you need to focus on in order to start generating leads from your website.
No more online brochures as an excuse for a law firm website
No more 'good looking' legal websites which look great but do nothing to bring in new clients for your practice.
Now is the time to focus on your legal website design and turn your website in to a lead generating machine!
Step One: Planning
Like most things in life, a bit of forethought will go a long way. So take a strategic approach to your lawyer website and develop a thorough plan to keep you on the right track. Here's a few questions to get you started:

What are your chosen markets?

Who are your prospective clients?

What do they like and dislike?

What are their aspirations and fears?

What are their pain points?

What issues do they face that you believe your law firm could help to solve?
It is also important that during the planning process you assess the pros and cons of your existing lawyer website and ascertain what has worked versus what hasn't.
Get into your Google Analytics and work out how many visitors your website typically gets, how many leads (if any) your website generates and what content seems to go down well with your audience.
Armed with this knowledge you can now set goals for your new law firm website. Don't be afraid to set goals which state you want to achieve "x" visitors to your website on a monthly basis and that this will generate "y" leads for your law firm which will then be converted into "z" new clients.
This might seem a bit daunting but setting your stall out in this way will allow you begin a legal website design process which is serious about generating new leads and ultimately achieve a return on investment from your marketing efforts.
Go on! Do it...
Step Two: Traffic
To make sure your new law firm website design attracts the right traffic you need to :
Optimise it for search engines (SEO) in order to improve organic traffic
Promote your content via Social Media in order to drive interest and engagement from your audience
Consider using Paid Traffic from the likes of Google Adwords, Facebook ads, LinkedIn ads or Twitter ads depending on where your audience happens to be (make sure you continually test to see which ad type offers the best return on investment)

Continue to nurture your existing list of contacts by emailing relevant content to them on a regular basis (but not too much!)
Step Three: Content
Before you start producing high quality content for your new law firm website you need to understand the markets you operate in and develop a detailed understanding of the types of client you are targeting.
Developing Client Personas for each of the key groups of people you are trying to appeal to is a great way to achieve this.
By developing content to address the pains and issues regularly suffered by your Client Personas will demonstrate how you can solve their problems without being too 'salesy' (something which no lawyer wants to be!).
It is also very important to make sure you provide high quality content for each step of your client personas journey on their way to becoming your client. Work out the steps they might take and develop content to match each these steps as it goes without saying that every visitor to your new website will be at a different stage on their journey towards finding a new law firm.
Now you need to split your content into everyday content for your weekly/ twice weekly blog (this will be used to spark interest from your audience) and into premium content which will be much more in-depth and valuable for your target audience. This premium content (also known as a Content Offer) can be 'gated' and placed on a landing page which your visitors will need to enter their email address in order to download it.
Your Content Offers will go into much more detail to solve the pains of your chosen audience and should therefore be used as the primary mechanism to convert visitors to your website into leads.
Once a 'stranger' on your website keys in their details to receive your Content Offer they will no longer be anonymous - you now know who they are and they have now reclassified themselves from a visitor to a lead. A lead you can follow up with and begin the process of nurturing and converting them into a client.
Step Four: Conversion
Once your new legal website design has incorporated Content Offers and you receiving the right type of traffic to your website (i.e. your lawyer website meets the needs of your Client Personas) you need to make sure it is an easy process for these visitors to convert into a lead.
Using Content Offers is one of the main ways of doing this through the use of more detailed content such as ebooks, whitepapers, checklists and templates and having this content 'gated' and only accessible once a visitor has provided their email address allows you to start managing the conversion process from visitor into lead.
Adding several Calls To Action (CTA) throughout law firm websites makes it easier for visitors to gain access to Content Offers. Once the CTA has been clicked the visitor will be transferred to a specific landing page where they can enter their details to receive the content they are interested in. On completion of this action the visitor can be viewed as a lead for your firm and they can be taken to a 'Thank You' page to thank them for downloading the content. This will allow you to make a secondary offer such as "Book a Free consultation" to discuss any challenges they face and find out the options available to them.
How you build out a conversion path will be dependent on how your law firm goes about selling to clients. This process therefore needs to complement your offline sales process so that leads don't get lost along the way.
Step Five: Design
We have intentionally left design until the end of this short list. Most information about legal website design jumps straight in and tries to design something which looks nice.
Give me an ugly lawyer website any day of the week that generates 50 leads and 5 new clients a month versus a good looking legal website which gets no response whatsoever.
Now, in saying this, of course we don't want an ugly law firm website either, so to ensure your legal website design looks good make sure it adheres to good User Experience (UX) principles. This will include making sure your new website has:

Good first impressions

Consistency of design across the entire site and associate materials

Accessibility across all forms of device and for all types of visitor

Multi-level navigation to allow visitors to find what they want, when they want it as easily as possible

Feedback for visitors at each step of their journey

No clutter and doesn't put things in the way of what your visitors want

An escape route back to where they started at every opportunity
We could of course write pages and pages on getting your design just right however we are trying to make the point that the other four steps in this blog on "Legal Website Design" are more important to focus on.
Get these right and armed with your brand guidelines (and a good agency) the design will look after itself.
If you would like to read more useful hints and tips, why not check out our Free Guide On How To Design The Best Lawyer Website?
This blog is only a quick snapshot of the five main steps your law firm website needs to have in order to generate leads. We hope you have found it useful and it will help you to generate new leads for your law firm.
As usual, we would love to hear from you and learn about the tactics which work best for your firm. If you would like to have a chat about how you can drive more business for your law firm, please get in touch for a free, no obligation consultation.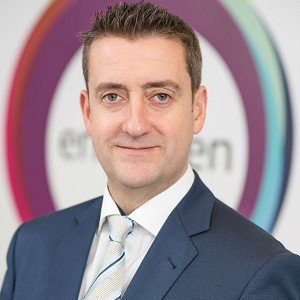 John Hogg
John is managing director of Enlighten IC and has been involved in legal marketing and technology marketing for over 25 years. He is passionate about how an inbound approach to marketing can help firms to drive leads and grow their business.
Get In Touch