If you know me, you will probably already know the story about how I was a very reluctant marketer in the beginning. At University I said I would never work in Marketing as I said it was a load of old bull and when I got a coveted transfer to the marketing department of a local Bank I was working in, I rang the personnel department and said that I didn't want to go.
Thankfully I was proved wrong in my initial beliefs about Marketing, although I often reflect about how I could have been so mis-guided, especially now that I've spent over a quarter of a century actually 'doing' Marketing.
I have grown from a one time cynic into a person who is now so passionate about what Marketing can do for a business and help it grow. Having spent 16 years in-house (and over 10 years in my own marketing business), I have come to really appreciate just how powerful Marketing can be.
Over the years I have been lucky enough to interact with many different organisations and experience how they all approach marketing in their own particular way. This has often led me to ponder:
"What Do Organisations Actually Want From Their Marketing Teams?"
Is it that they want them to:
Build brand awareness?
Create marketing assets such as brochures or exhibition stands?
Build a website?
Research the market?
Deliver marketing campaigns?
Manage social media?
Place advertisements in local newspapers?
Write marketing plans?
Organise events?
Sponsor the local rugby team?
Of course we would argue that a good marketing department should be across all of these individual areas, however, I would like to propose three key areas where your Marketing department needs to really focus its attentions in today's world.
1. Strategy
In my humble opinion, it is my belief that too many marketing teams are reactive to the whims and desires of the senior people in their organisation. Yes, they do need to serve the needs of the firm, however, if Marketing teams had to spend less time advertising in a local newspaper or sponsoring a local football team just because a competitor did it last month, there would be more time for some deep thought on what it is your firm wants to achieve. These thoughts could then develop into a plan outlining how you are going to achieve it.
Without a solid marketing plan your marketing team will always be in reactive mode and never get the opportunity to aim for something and deliver it.
The only way to break the cycle however is to keep doing what you have to do and find some way to go above and beyond to find the time to develop your plan.
Senior management will be more than happy to see an otherwise reactive team who are always taking orders and getting things done, suddenly knock on the door with an arm full of ideas about how they think the firm could grow.
Developing a plan is by no means an easy feat, so to help you in this regard we have developed a useful Workbook to walk you through the key areas you need to focus on in order to build the right plan to achieve your marketing goals. You can download the Strategic Roadmap For Growth here.
2. Website
With your organisation's marketing strategy locked down and a clear vision about what it is you are trying to achieve, we would advocate taking a serious look at your website.
In B2B marketing a company's website is one of the most important assets you have at your disposal. Yes, you may have been told to just get the website finished and make sure there are up-to-date pictures of the team on it, but truth be told your website has so much more potential.
With the right approach, your website can become an important source of new enquiries for your business which can ultimately be converted into new customers or clients.
In the following example, which marketing team do you think will be taken more seriously?
A team which runs events, organises a few brochures and adds the odd company/ charity news item to your website, or the marketing team which does all these things PLUS it helps to define your firm's marketing strategy, directs all of your online operations so that the firm's website generates "X" number of enquiries which turn into a specific number of new clients or customers for your firm?
These two marketing teams are poles apart, however, with the right direction they can master what it takes to:
Know your audience
Develop content which addresses the pains of your audience
Implement a conversion funnel on your website
Introduce more interactive and premium content
Manage social media to publish this content
Optimise content so that search engines can serve it to the right people
Issue regular emails to nurture existing contacts
Manage online advertising such as Google Ads or LinkedIn advertising
Stay on top of your CRM system to ensure you have a clear view of all your customers
Has the right processes in place to ensure more enquiries are generated and they are passed off to sales/ senior staff for follow up when they are ready.
We call this our Inbound Marketing methodology and at first glance it can appear quite complex. In light of this we have prepared a useful Guide which will walk you through what you need to do to turn your website into a lead generating machine. You can download a copy of our Ultimate Guide To Winning New Business With Your Website here.
3. Execution
The reason I mention Execution at this point is because in my experience the marketing team's in most organisations are out there doing their absolute best for their firms and working tirelessly to ensure that everything they do is first class.
They aren't just trying to do something for the sake of doing it, they are putting the hours in trying to satisfy the demands of their senior team and those of the business.
Having been in-house myself, I know what it takes to deliver a campaign or to ensure a new suite of marketing literature is written, designed and produced on time (and within budget).
I genuinely believe it is time for Marketing teams up and down the country to grasp the nettle in order to get the recognition they deserve and begin to lead the growth agenda at their firm. A simple refocusing of activities so that a plan of attack is formulated and an online strategy developed (which places your website at the heart of driving new business for your firm) will work wonders.
Add to this the desire to execute absolutely everything to the best of their abilities and deliver a first class result for your business and you will have a repeatable recipe for success at your firm.
Take it from us, this process works and whilst it is important not to forget the offline marketing activities you have previously been doing (although maybe review and rationalise where appropriate), it is imperative that today's B2B marketing teams look at what they are doing online and ensure that it is focused on generating results not just going through the motions to ensure you have a nice looking online brochure as a website.
As we have mentioned previously, we have mapped out the entire Inbound Marketing methodology in our new book, the "Ultimate Guide To Winning New Business With Your Website" which you can download here, however, we also appreciate that sometimes it can be beneficial to speak to someone about how you actually go about implementing something like this. If this is the case and you would like to book a quick (no obligation) call, please click the link below and we can agree a time which suits you.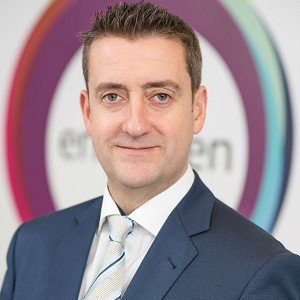 John Hogg
John is managing director of Enlighten IC and has been involved in legal marketing and technology marketing for over 25 years. He is passionate about how an inbound approach to marketing can help firms to drive leads and grow their business.
Get In Touch