How SEO can get your website noticed

Search Engine Optimisation,or SEO as it's commonly known, is all about increasing your search engine rankings. If you've a well planned SEO campaign, your website will have a much better chance of getting on the first page of your chosen search engine, such as Google or Bing and this can have a dramatic effect on your sales.
Being on the first page of a search engine such as Google and indeed the higher you are up the page will drive more traffic to your site: and the more traffic you get, the better your chances of converting more of these visits into sales.
Whilst SEO can be time consuming, it is an extremely important aspect of your digital marketing strategy. Without a well established plan you'll struggle to compete with other companies who provide the same services as you - put simply, if you aren't ranking well and they appear higher up the rankings they will attract more traffic and as a result more sales! Achieving first place in the results is where every business would like their website to be as the top spot means you're the number one choice for browsers searching for these terms.
Interesting Fact - Stats from Chitika in June 2012 showed the top spot on Google gets 33% of traffic, the second receives 18% and the third 11.4%. Yes, that's almost 2/3 of searches go to the top 3 places on Google!
How do I get my siteon page one of Google?
How search engines rank traffic is a closely guarded secret so always remember that and no one really knows the full picture and everyone is guestimating the best way to go about it!
The SEO industry can be separated into two distinct camps 1) white hat and 2) black hat. White hat involves using legitimate techniques to try and influence rankings. White hat is all about earning legitimate rankings by building authority and credibility with relevant content and honest techniques.
Whilst white hat SEO can be complex and take time to achieve the right results, the alternative isn't worth it. Some people offer 'SEO Secret Sauce' and make all sorts of promises to get you to the first page of Google - and then use all sorts of excuses when it doesn't work. As we've said before, no one really knows how the search engine algorithms work so they can't guarantee their results! Black hat techniques attempt to exploit various techniques to move your site up the rankings. The trouble is manipulating your ranking goes against the terms of use for search engines such as Google. Get caught and your site could be banned for a period of time. If you rely on major sales from your site this could be catastrophic for your business. So, take the time and do it right and you will enjoy legitimate success with your rankings.
It is worth reflecting on the Quality Guidelines in Google's Webmaster Tools which states:
"Webmasters who spend their energies upholding the spirit of the basic principles will provide a much better user experience and subsequently enjoy better ranking than those who spend their time looking for loopholes they can exploit."
To help guide you along the way we've compiled our Top 8 Tips for SEO Success. By no means is this list comprehensive, it's merely an attempt to focus the mind on some of the basics. Have a look and let us know your thoughts below.
1. Know Your Audience
It might sound like a mute point but a lot of companies design their website, stick it up and simply hope for the best. We always advocate the need to step back and develop the right strategy. The same applies to your SEO strategy. If you want to increase traffic to your site you need to take the time to identify who you want to visit your site. There's no point in increasing traffic if it's just going to be any old traffic as it's going to be difficult to convert this traffic to sales if they aren't overly interested. You will see high bounce rates, low time on your pages and extremely low conversion rates. Conversion rates can be low enough as it is, often a percentage of a percentage. You want to help increase this by trying to attract relevant and interested visitors.
2. Pick The Right Keywords
Invest time getting your keyword strategy right but don't fall into the trap a lot of people do and only focus on the obvious keywords for your industry. Everyone else will be focusing on these competitive keyword phrases and you will find it difficult to rank well. If you can stomach it, think of alternative keywords instead. You will notice they aren't as popular as the main keywords, but it will be much easier to rank well with alternative keywords! The net result will be that you will rank higher and achieve more overall traffic than focusing on popular keywords and perhaps ranking on page 5. Aim for the lower hanging fruit and trust us you will rank higher and quicker.
3. Relevant High Quality Content
Content is still king and a major factor in determining your authority and credibility, we can't stress it enough. Keep blogging about important topics that are relevant and of interest to your target audience.
4. Optimise Everything!
With so much to do it's very easy to put all your energy into creating content, getting it online and making your site 'look pretty'. Make sure you go back and optimise your site. Take time to ensure your core keywords feature in your content; your images all have proper titles; meta descriptions are complete; and don't forget to optimise any videos you have too! Test the load times of your site and make sure you don't have a site which is slow to load. Humans don't like waiting for a page to load and Google hates it even more!
5. Build Links
This can be a contentious issue as many unscrupulous SEO practitioners took this to the extreme and set up hundreds of thousands of false back-links to try and trick Google into higher rankings. In no way do we support this however we do still see a need for legitimate linking. •Interlinks from page to page on your own site helps visitors to navigate. •Submit your site to search engines and directories. Don't just wait for your site to be indexed. As soon as your site is ready, submit it. Also make sure you submit your site to sites such as Google Maps, FourSquare and even to local directories as this will help with your local SEO. •Create outbound links to other relevant and complementary sites. •Inbound links - try and cultivate legitimate links from other sites back to your own, but don't set up hundreds of thousands of them!
6. Site Maps
Make sure your site is easy to navigate for visitors and include two site maps, one for humans and one for the search engines.
7. Essential Pages
You probably have a contact us page, but if you don't - get one! Also add things like a privacy policy and a disclaimer page. Google wants to reward legitimate businesses who have established authority for what they do - so make sure you look at your website on this basis. Stay real!
8. Social Media
The growth of social media has been phenomenal and in many ways searches on social media sites could pose a potential threat for traditional search engines. Search engines like Google don't want to miss out and look at social media activity within their algorithms. At the end, of the day a very active and popular social media account should indicate that the account is popular and the owner knows what they're talking about i.e authority! Make sure you maximise the reach of your content through your social media as there should be a knock on effect with your SEO too.
In Summary
SEO is a vital aspect of your digital marketing strategy. A well structured SEO plan will achieve great results for your business over time by increasing relevant traffic to your site. The better your SEO the better your rankings and ultimately your sales and profit!
Please avoid the alchemists who offer you all sorts of promises with their mysterious snake oil and secret sauces. SEO can become quite convoluted, but if you plan your activity and structure it well you should enjoy great success from your SEO activity. Good luck!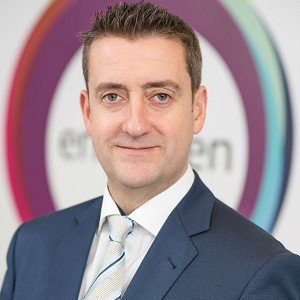 John Hogg
John is managing director of Enlighten IC and has been involved in legal marketing and technology marketing for over 25 years. He is passionate about how an inbound approach to marketing can help firms to drive leads and grow their business.
Get In Touch