By now, most law firms looking for growth have realised that a sure fire way to find new clients is to improve Traffic to their website; increase the number of Leads from the website; and then close as many of these leads as possible into Clients. We call this the T.L.C. approach to legal marketing.
Traffic + Leads = Clients
There are many techniques to improve each of these key areas of legal marketing, however, what can you do to convert more visitors into leads?
One way is to introduce some form of interactivity to your legal marketing and allow visitors to engage with you more during the buying process. Help them at this important time and they will be more likely to get in touch. The rest is then up to you…
Interactive marketing can take many forms so why not check out the list below for some initial food for thought:
Online Calculators - could a simple Stamp Duty Calculator be a useful tool to help conveyancing prospects understand the cost of moving or an Online Pricing calculator highlight typical costs for a prospective client? A bit of creativity and you would be surprised at what you might come up with. Check out our own Revenue Growth Calculator to see this in action.

Interactive Infographics - if your firm has access to informative thought leadership reports or perhaps the results of a recent survey, an interactive infographic could be a novel way to present the results whilst allowing visitors to filter the data on-screen themselves.

Online Chat - online chat has become increasingly popular for firms to engage with visitors on their website and can be a great way to increase leads from your website. The downside however is that someone needs to be there to respond…

Bots - to avoid having someone service your chat 24/7, online bots are now helping to fill this void and can be developed to answer some of the more frequently asked questions.



Quizzes, Polls & Questionnaires - with the drive for solicitors to highlight customer feedback and reviews on their website, why not develop an online client satisfaction survey and demonstrate how good your client service actually is? Being seen to value the opinions of your clients can go a long way…
There is a very real opportunity for innovative law firms to stand out from the pack by introducing an interactive approach to their legal marketing and find new ways to grow. It might also help answer some of the regulatory pressures calling for solicitors to be more transparent.
The key to success is use technology to automate the process so that there is limited input from your team. Don't be put off thinking that it is too complex either and that you could never get something like this onto your website. The technology is now very accessible and we would be more than happy to help you along the way.
At Enlighten IC we help law firms grow and have been working at the cutting edge of marketing for many years. If you would like to discuss how an interactive approach to your legal marketing could help your law firm stand out from the pack, please get in touch for a free, no obligation marketing consultation.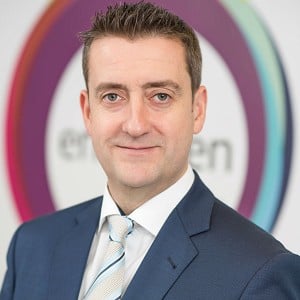 John Hogg
John is managing director of Enlighten IC and has been involved in legal marketing and technology marketing for over 25 years. He is passionate about how an inbound approach to marketing can help firms to drive leads and grow their business.
Get In Touch