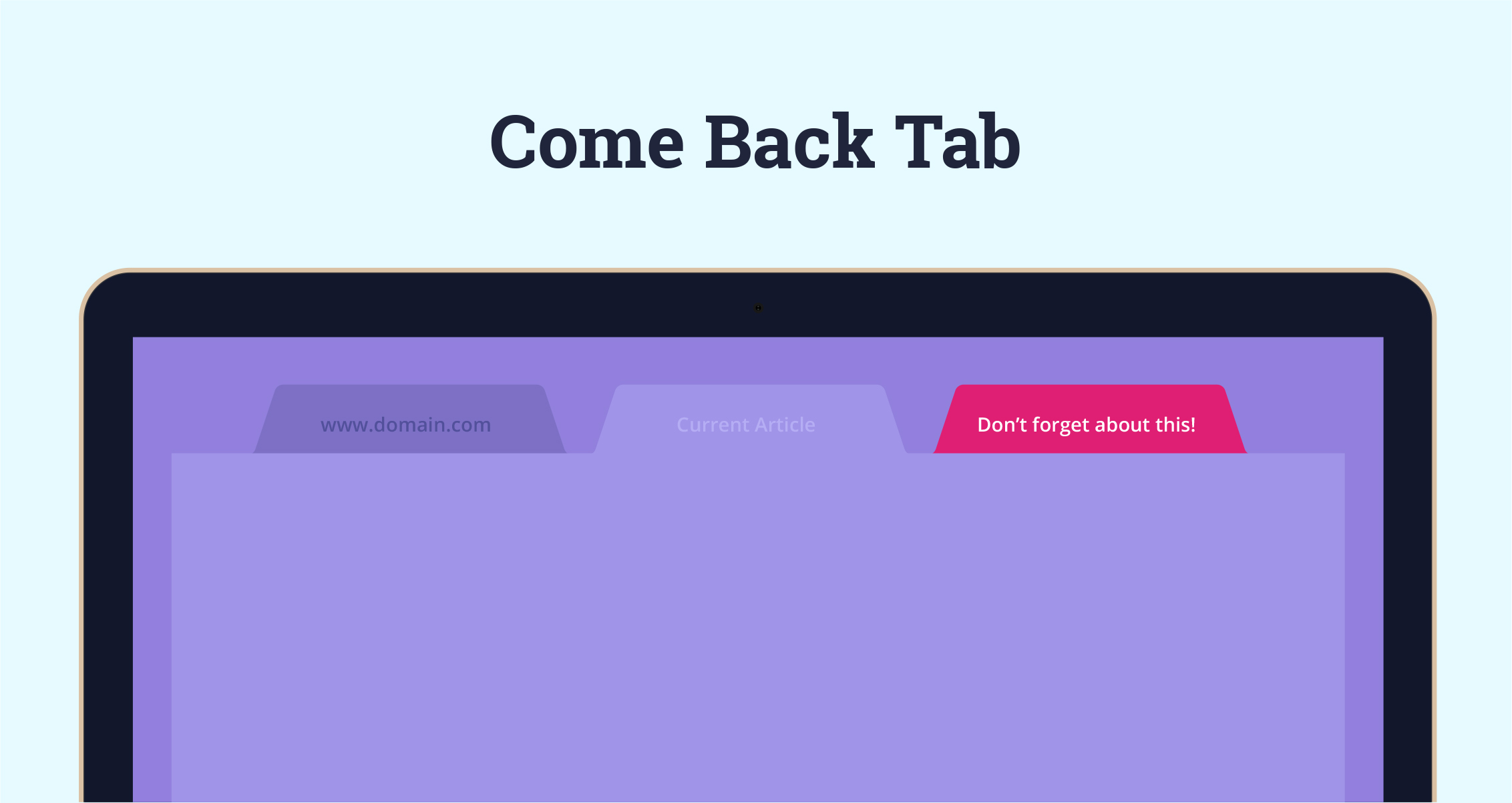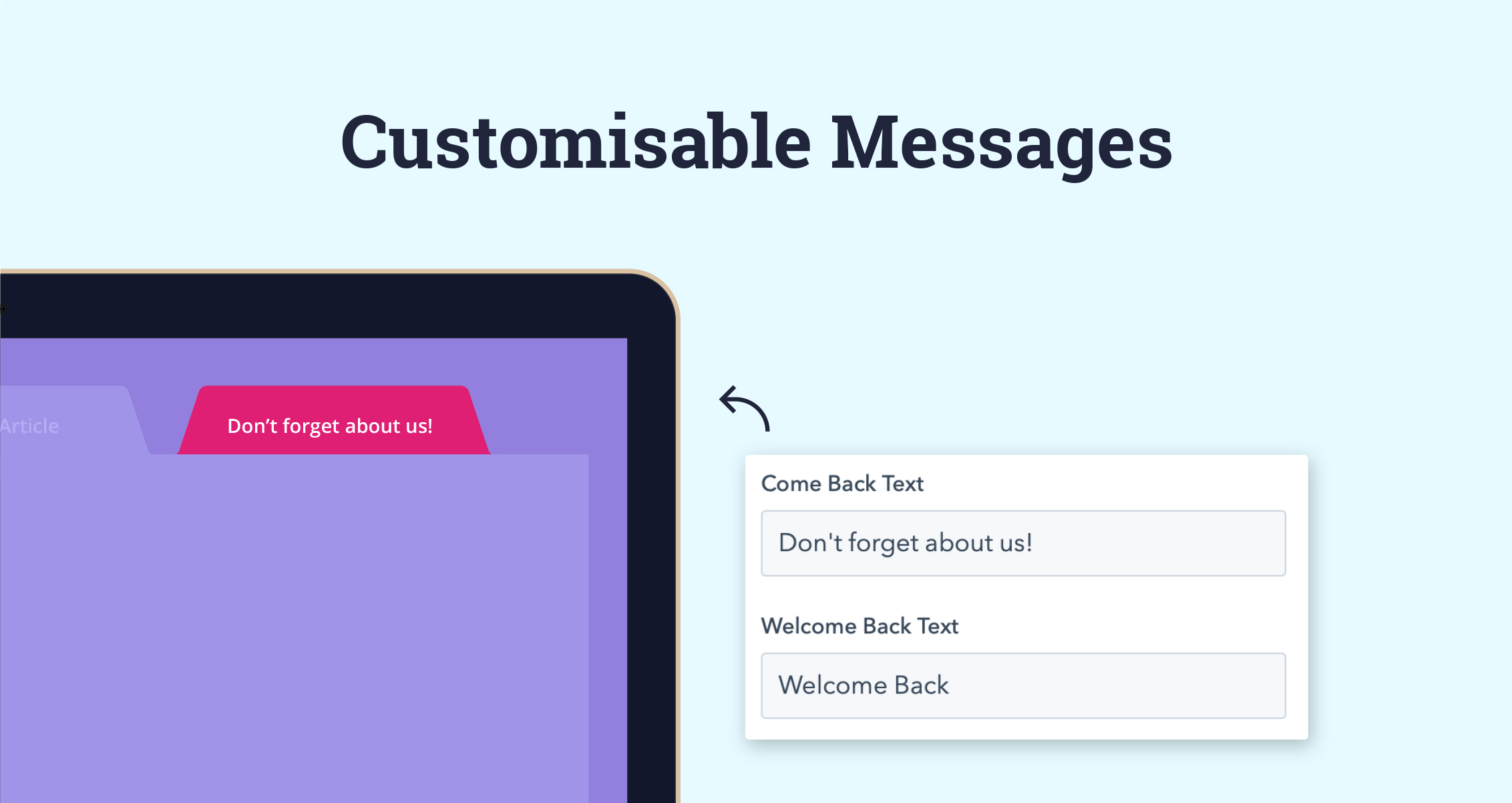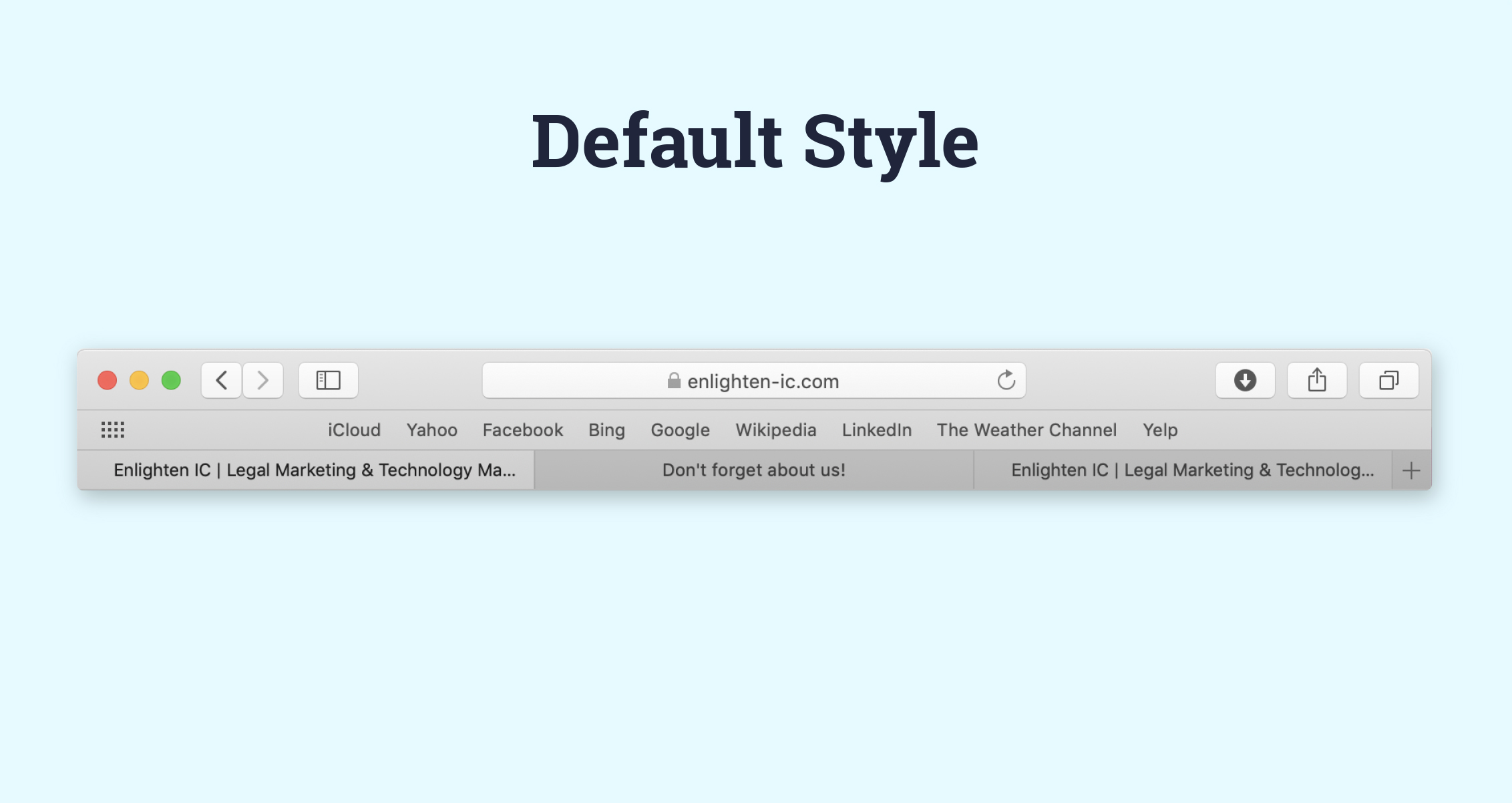 What It Does
This module allows you to add a 'Come Back Tab' to increase visitor engagement with your website.
Description
The 'Come Back Tab' module can be used to add interest to your website by listening for when a visitor selects another tab within their browser window and will update the page title within the tab to catch their attention and try and encourage them to come back to your page.
Options Include
Customise the text which appears when someone leaves your website and visits another tab within your browser window.
Customise the 'welcome back' text which appears when someone returns to your website.
Key Features
No Coding Required!
Increase Engagement With Your Content!
Please see Product Documentation for further details on how to get the most out of this module.